Apple and other manufacturers are looking into curved glass touchscreens for their future products, according to a report by the DigiTimes.
New manufacturing techniques are being explored by technology firms, which could lead to an influx of shapely screens appearing on upcoming devices such as the iPad 3.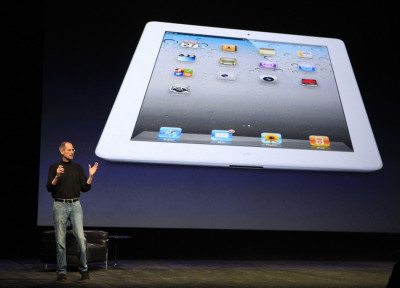 DigiTimes states that its sources have come from the glass manufacturing industry; the news comes just a few months after the same Taiwanese site claimed that Apple had bought 200 or 300 glass-cutting machines to be used to create curved screens.
The iPhone 5 is, however, not expected to get the same curved glass treatment as it is due to be announced next month and so far a curved screen design has not been suggested.
Apple has been known to use curved glass on its products before, with the fifth generation iPod nano sporting a curved screen before it was replaced last year by the touchscreen sixth generation.
Curved glass may be a new design standard for Apple, with Steve Jobs saying recently that the company's planned ultra-futuristic second headquarters in Cupertino will feature a circular design. "There's not a straight piece of glass in this building - it's all curved," the former CEO said.
A curved glass screen could be used to slightly magnify the display, as is seen with some watch faces, but it's unclear as to whether the curve would be for functional or aesthetic reasons.
The iPad 3 is not expected to be announced until 2012 and, as the iPad 2 kept the same screen as the original, an upgrade to a Retina display is expected for the third generation tablet.