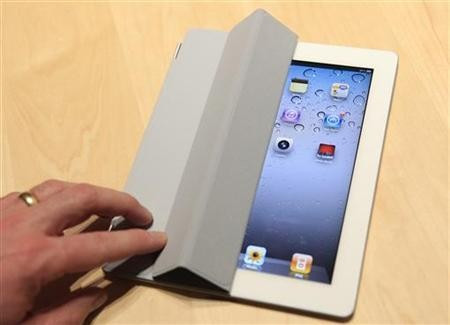 The display to be used in the upcoming iPad 3 is said to be a "quantum leap in pixel density," according to sources with knowledge of Apple's next tablet, due early next year.
A report by CNET claims that manufacturers are working on a "Retina" display for the iPad 3, which will have a resolution of 2,048 x 1,536 pixels, twice the resolution of the iPad 2 and offering a clarity and sharpness only previously seen on the iPhone 4 and 4S.
"The follow-on to Apple's popular iPad 2 is expected to arrive as early as the first quarter of next year. And Apple is aiming high, as usual. The goal is to have a Retina display-like resolution on the iPad 3, according to the source who is in contact with Asia-based supplies," CNET reported.
Apple debuted the Retina display on the iPhone 4, claiming that in having a density of 326 pixels per inch, the screen can produce more detail than the human eye can see from 12 inches away.
While the iPad 3 is not expected to offer a pixel density that high, display manufacturers LG Display and Samsung can achieve a PPI of 264, according to sources, twice that of the iPad 2.
CNET reports its source as saying: "They have production plans for 2,048 x 1,536 displays. Starting in November. But those are only plans at this point.
"It's not a question of making just one. That, of course, can be done. The challenge is making lots of them. This is a quantum leap in pixel density. This hasn't been done before."
The Web site claims that if manufacturers are not able to hit the volumes demanded by Apple, there is a backup plan to produce a 1,600 x 1,200 resolution display.
Little else is known about the iPad 3, but rumours suggest a higher resolution screen, slimmer and lighter design and a new A6 processor. Voice-controlled personal assistant Siri might see its iPad debut.