iPhone 4S rival, LG Prada Phone 3.0 which was unveiled last year, is available for purchase from Saturday, January 28, at Phones4U online stores as well as the maker's website. It is touted to be the successor to the LG Optimus Black.
Sporting a large 4.3-inch capacitive touchscreen display from NOVA Plus, the phone is powered by a TI OMAP4430 processor clocked at 1GHz. Besides, Prada's rich feature set includes: 8 megapixel camera, front-facing camera for video recording, DLNA, HDMI, GPS, microSDHC card slot, 8GB onboard storage and 1GB of dual channel RAM.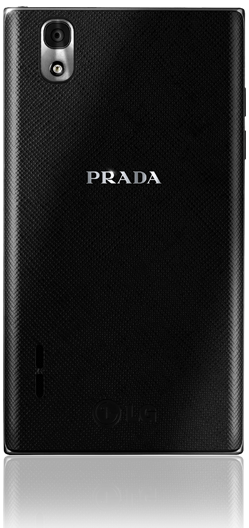 With Android 2.3.7 Gingerbread onboard, the smartphone is expected to support Ice Cream Sandwich upgrade when available. Clove is expected to sell the unlocked and non-carrier branded version of the phone for 430 pounds from February 14.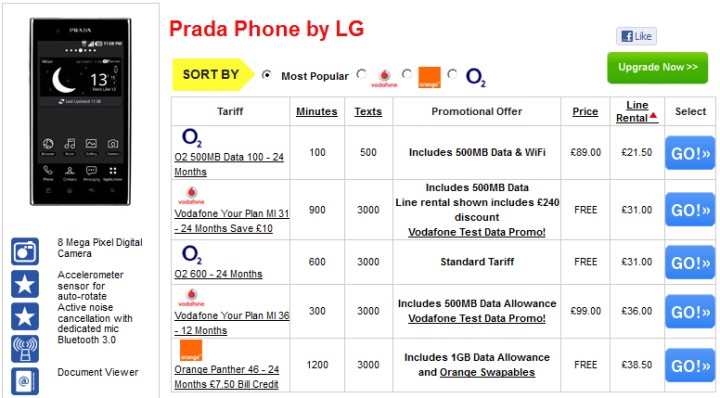 However, Phones4U is already selling the phone on Orange, Vodafone and O2 carriers. Vodafone and O2 are offering the phone for free at a special price of 31 pounds per month on a two-year contract for the service.
Orange also offers the phone free, but, at a higher rental cost of 38.5 pounds per month on a two-year contract. Out of the present lot, Vodafone has the best deal, which includes 900 minutes, 3,000 texts and 500MB data.
Expect more powerful and cheaper smartphones to be unveiled at the Mobile World Congress in February.
Must Read:Facebook Timeline: 5 Things To Do, Instead of Compromising Your Privacy