The much-anticipated iPhone 5 could face stock shortages, as defective touchscreen displays are being sent back to the manufacturer, according to a report in DigiTimes.
The DigiTimes reported Friday that there may be fewer iPhone 5s to go around if the device does indeed make its debut on Oct. 4, as predicted. Apple, though, hasn't said when the iPhone 5 will be released, or if there even is such a device.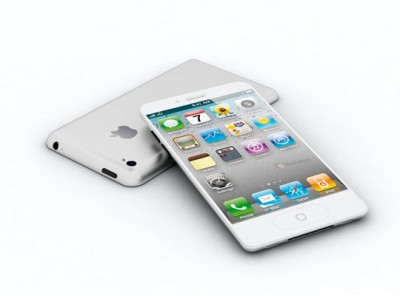 Small pockets of gas known as "delayed bubbles" are to blame, getting trapped between the touch panel and the lamination layer, the DigiTimes reported. The defect isn't usually spotted right away, making it a nightmare for Wintek, the manufacturer, as it is only picked up once the phone has been assembled, according to DigiTimes.
Anonymous sources say that the problem will be rectified quickly, which will be good news for Wintek, who is said to be responsible for producing 20-25 per cent of the iPhone 5 touch panels, DigiTimes reported.
The iPhone 4 had similar teething problems, with glue used in the manufacturing process affecting the screen and causing a yellow stain to appear.
DigiTimes sources are reporting that Apple is hoping to ship nearly 26 million iPhone 5s in the fourth quarter.