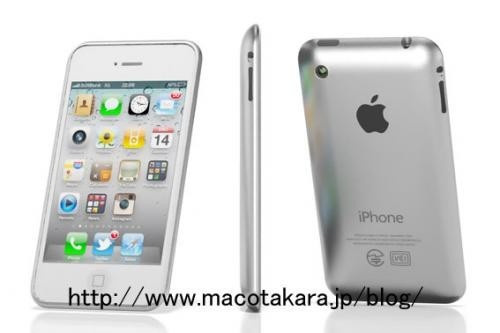 The iPhone 5 may be available exclusively on Sprint in the U.S., after The Wall Street Journal reports that Sprint is preparing to "bet the company" to secure an exclusive $20 billion commitment.
Sprint has reportedly agreed to purchase 30.5 million iPhones from Apple, leading BGR.com to suggest that the iPhone 5 could initially be a Sprint exclusive until 2012 and support 4G WiMAX.
The Wall Street Journal said: "Mr Hesse told the board the carrier would have to agree to purchase at least 30.5 million iPhones over the next four years -- a commitment of $20 billion at current rates -- whether or not it could find people to buy them, according to people familiar with the matter."
Meanwhile, BRG.com reports that the Sprint iPhone 5 will be a WiMAX device, capable of super-fast browsing and download speeds, and that an LTE iPhone 5 will come to other carriers early next year.
"I have been told that Sprint will be getting the iPhone 5 - yes the real iPhone 5, not the iPhone 4S - as an exclusive. And it will be a WiMAX device. AT&T and Verizon would launch the iPhone 4S and get the iPhone 5 sometime in the first quarter of next year as an LTE device. Globally, the iPhone 5 might be available as a 4G HSPA+ device."
These are certainly bold claims, as the iPhone 5 was not previously expected to have LTE or 4G, but maybe Apple has learned from its mistake of not introducing 3G until the 2nd generation iPhone, and this time it is introducing the technology right away.
In Europe the iPhone 5 is tipped to be 4G HSPA+, which is not the same as super-fast LTE, but is regarded as "3.5G", offering a slight speed increase from the current 3G connection.
These two articles also appear to confirm that two new iPhone will be announced Tuesday, an all-new iPhone 5 and a less powerful iPhone 4S, presumably retailing at a lower price, much like the 3GS does currently.
The news of an iPhone 5 being made available on a network other than AT&T will be welcome news to many Americans, who have criticised the network for providing poor coverage and regularly dropping calls. Being available on more than one network could also lead to price wars, resulting in reduced prices for the consumer.