Apple's flagship smartphone (popularly called the iPhone 5) is expected to be unveiled at the WWDC (Worldwide Developer Conference) this June, according to the latest reports by the Daily Mail and, quite naturally, as its release date draws closer, talk about comparisons with other quad-core gadgets starts circulating.
Meanwhile, the HTC Edge - re-christened as Endeavor or One X - has hogged the limelight for months now, spurred on by very attractive configurations. The most adorable jewel in the One X's crown is undoubtedly the quad-core Tegra 3 processor from Nvidia, as restless fans eagerly anticipate its grand unveiling at the MWC (Mobile World Congress) in Barcelona.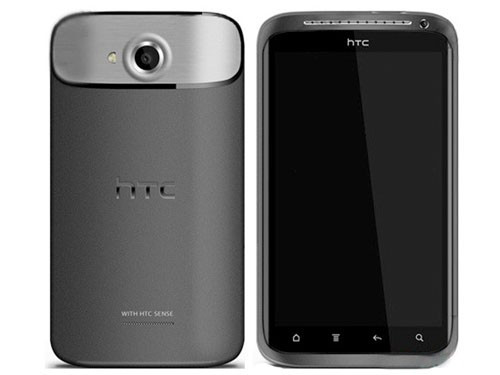 Besides the crunching power of a quad-core processor, the iPhone 5 is also expected to be the first waterproof smartphone, courtesy a nanotech coating over the chip; this won't be the only such phone though. Expect Samsung to to take a cue from Apple and offer the same technology on its own flagship smartphone - the Galaxy S3.
Check out how the two smartphones stack up...
Display: Earlier rumoured to sport an AMOLED display, the HTC One X is now expected to ship a Super LCD version instead. Though it sounds a little dubious, one cannot rule out new speculations with changing naming conventions - Edge to Endeavor and then Endeavor to One X. Besides, the display is expected to be a massive 4.7-inch screen with 720p HD capability.
Meanwhile, the iPhone 5 could flaunt a 4-inch Quantum Dot LED curved glass edge-to-edge display with a high resolution (1280x720) 720p HD screen at a pixel density of 367ppi.
Processor and Memory: The new HTC phone will feature the powerful NVIDIA 1.5 GHz Tegra 3 quad-core processor with 1GB of RAM onboard. The iPhone 5 too will be powered by a blazing-fast (1.2 to 1.5 GHz) A6 quad-core processor with 1GB or more of RAM onboard.
Operating System: The One X is likely to port Google's Android 4.0 Ice Cream Sandwich onboard coupled with the HTC Sense 4.0 user interface, whereas Apple might just bring out its new OS - iOS 6 - along with this launch.
Camera: Apple's new iPhone is expected to harbor at least a 12 megapixel primary camera with dual-LED flash, besides a 2 megapixel front-facing camera for video chats alongside a probable 3D functionality. The HTC flagship smartphone will sport an 8 megapixel 1080p rear-facing camera, besides a 1.3 megapixel front-facing camera.
Connectivity (3G/4G, WLAN/Bluetooth/USB): The iPhone 5 is expected to feature both NFC and 4G LTE technologies, besides WLAN, Bluetooth and USB. However, the One X is likely to harbour HSDPA or HSUPA 3G networks instead of the 4G LTE service.
Storage: Neither the iPhone 5 nor the One X will feature support for external microSD cards. The former will ship in three sizes of onboard memory - 16, 32 and 64GB, while the latter will ship with a 32GB model only.
Battery: The new iPhone is expected to ship with a bigger1420 mAh battery, which is expected to deliver superior battery life. This translates into approximately 8 hours of talk time on 3G networks and up to 14 hours on 2G (GSM) networks. The One X will feature an 1800 mAh battery and is expected to better iPhone 5 in the battery-life department.
Pricing: Expect both smartphones - iPhone 5 and One X to be competitively priced in the range between £500 to £550.
Must Read: iPad 3 (iPad 2S or iPad 4?) Rumour Roundup: Release Dates, Expected Features and Latest Updates
Must Read: Samsung Galaxy S Blaze 4G Vs Samsung I9300 Galaxy S3: Clash of Android Dual-Cores
Must Read: Android 5.0 Jelly Bean: Top 10 Most-Anticipated Features