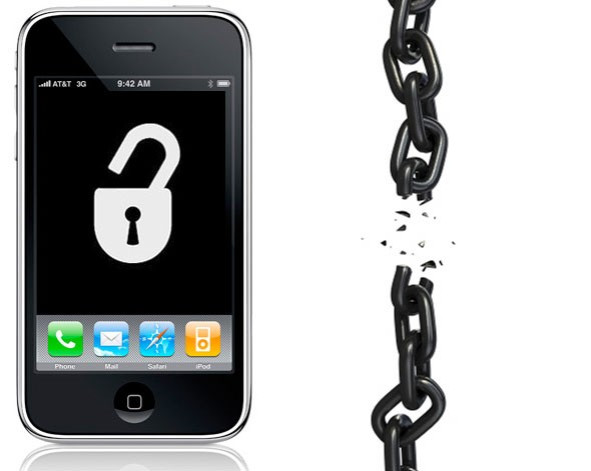 iPhone users who encounter "No Service" error after unlocking their iPhone via Turbo SIM or Ultrasn0w or factory unlocking, can now follow our simple step-by-step guide to fix the issue and regain the ability to use any SIM card across the globe.
3GS iPhone users are reportedly more vulnerable to this issue, besides those who used Ultrasn0w unlock solution or tried to activate/deactivate their device via SAM or Redsn0w. The "No Service" error is also said to affect users who tried restoring, upgrading or jailbreaking their device after unlocking it.
IBTimes UK brings you a step-by-step guide to fix No Service error on unlocked iPhones, courtesy of Lets Unlock iPhone.
Six Ways to Fix iPhone No Service Error
1. Reset Network Settings
2. Airplane Mode On/Off
3. Hard Reboot
4. Roaming, Cellular data 3G Off/On
5. Insert and take out Sim card
6. Redsn0w / SAMprefs activation / deactivation
How to Fix No Service Error on iPhone Unlocked via Turbo SIM or Ultrasn0w
Fix 1: A simple way to fix iPhone "No Service" error is by Resetting Network Settings. To do so, insert an unlocked SIM card into the phone and navigate to Settings > General > Reset and choose the option Reset Network Settings.
Alternatively, back up data on your smartphone and try erasing Settings > Content. However, this could cause irreparable damage to the device. So, proceed with caution.
Fix 2: Try enabling AirPlane mode after inserting the unlocked SIM on the phone. Turn on and turn off AirPlane mode several times until the handset starts receiving stronger signals.
Fix 3: Hard Reboot the device to regain lost network service. To do so, press and hold Home and Power buttons together for a few seconds, and release them when Apple logo appears on screen. Let the iPhone boot to the Home screen and this completes Hard Reboot.
Fix 4: Go to Settings > General > 3G Network and perform the following steps:
Try turning On/Off Data Roaming option
Enable or disable 3G Data service and check if network signal is back
NOTE: Try turning these features On and then Off to check the results.
Fix 5: Switch on the smartphone and remove SIM card. Now Power off the device and insert SIM. Turn on the device once again and check. Alternatively, turn off the phone and remove the SIM, and then turn it back on and reinsert the SIM. Check if the issue is resolved.
Fix 6: Whenever Redsn0w, SAMPrefs or any such programs are used to activate/deactivate your phone after factory unlocking, try the following steps.
Connect the phone to iTunes via USB cable and backup data via iTunes
Hit Restore button either while using DFU mode or performing simple restore function without pressing SHIFT or Option key.
Once the restore process completes, iTunes prompts you to set up the device as new phone or restore from backup. Choose the option to set up the device as new phone. Follow the onscreen activation instructions for the inserted SIM card and wait for the network signal to appear.
More Troubleshooting
In addition to the listed fixes, the No Service issue may occur due to various reasons such as No carrier support in your area, wrong SIM card size or unsupported SIM cut size, Antenna problems, iPad baseband 06.15.00 installed, hardware damage and blacklisted iPhone.
In case of antenna problems and hardware damage with iPhone, you need to take the device to Apple Store for identifying if the signal reception is affected by the broken hardware.
If there is no carrier support in the area or if the iPhone was reported lost or stolen or if it was deactivated due to unpaid carrier bills, then contact your network carrier for assistance.
If you own an iPhone 3GS with iPad baseband 06.15.00 installed on it via Ultrans0w unlock tool, then the No Service error is definitely associated to it and the handset will receive no carrier signal. To resolve this issue, go to Settings > General > About and choose Modem Firmware and check if the baseband installed. If 06.15.00 baseband is installed then downgrade it via Redsn0w.