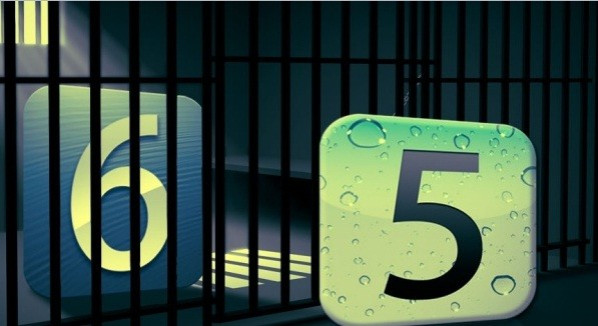 The iPhone Dev Team has released RedSn0w 0.9.15b2 to fix problems faced by iPhone 3GS owners and also to offer baseband support for the iPad. iPhone 3GS owners can downgrade from iOS 6.x to iOS 5.x, provided appropriate SHSH blobs have been saved.
A blog post reads: "Version 0.9.15b2 fixes a few issues for 3GS owners: old-bootrom awesomeness is no longer forgotten directly after a restore, and iPad baseband upgrade /downgrade support is fixed (same production date cutoffs apply!). If your 3GS is currently tethered at 6.0 even though you have an old bootrom, just re-run redsn0w's jailbreak step (no need to restores). Don't forget you can add some pizzaz with your own boot logo or a nerdy verbose boot."
iPhone 3GS users looking to downgrade may follow this tutorial. IBTimes UK warns readers it will not be held responsible for damage to the device during installation. Ensure all important data has been backed-up and the battery has at least 80 percent charge.
To Downgrade iPhone 3GS from iOS 6.x to iOS 5.x Using SHSH Blobs
Download firmware for desired iOS version and present firmware
Create folder on desktop of computer - Pwnage - and place downloaded files inside
For Mac users - Extract RedSn0w zip by double clicking. Right-click or Ctrl-click RedSn0w app from folder and choose Open from popup menu
For Windows users - Extract RedSn0w zip file to Pwnage folder. Right-click or Ctrl-click RedSn0w app and run as Administrator
In RedSn0w, follow this path - Extra > Even More > Restore
Click IPSW from Restore menu, choose IPSW to restore and click Open
RedSn0w will prompt for authorisation to prevent baseband from being updated. Click Yes to confirm
RedSn0w will prompt again, declaring Pwned DFU mode needs to be restored. Click OK to confirm
Connect iPhone 3GS to computer and switch device off. Now click Next
Follow on-screen instructions to enter DFU Mode

Hold Home and Power buttons for 10 seconds
Release Power while holding Home until RedSn0w detects device

Device will now be exploited with limera 1n
RedSn0w will check Cydia for correct blobs. If programme fails to find required blobs, choose between Remote (automatically re-try search) or Local (manually provide location)
RedSn0w will now prepare a system restore image
Device will be restored to desired firmware
RedSn0w will update once restore is successfully completed