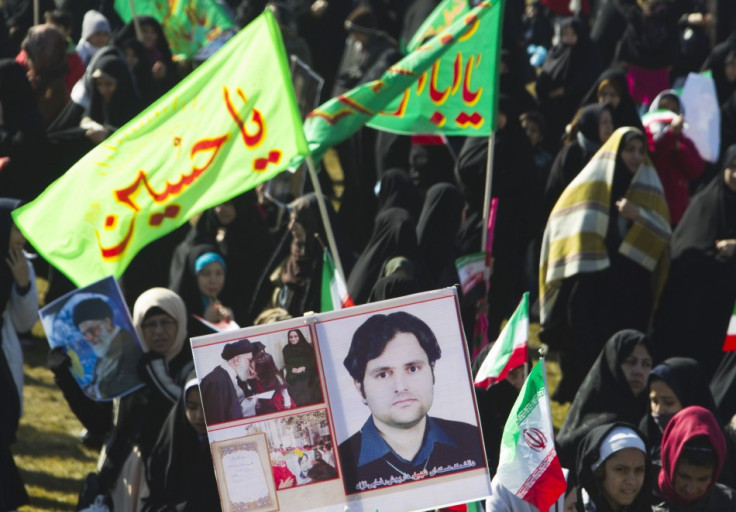 Iran's President Mahmoud Ahmadinejad has been making special efforts to honour four dead nuclear scientists to mobilise support in the run-up to parliamentary elections next month.
The scientists - Masoud Ali Mohammadi, Majid Shahria, Darioush Rezaeinejad and Mostafa Ahmadi-Roshan - have all been killed in mysterious circumstances in Iran in the last two years. The Iranian government has claimed they were murdered by Israel's Mossad secret service agents.
The alleged assassinations occurred as tensions between Iran and the West grew over tehran's nuclear programme.
When the president unveiled the country's latest nuclear advances during a ceremony in Tehran on 14 February, state broadcaster Press TV aired close-up footage of the scientists who had been killed.
Two of the scientists' children participated in the ceremony. The daughter of electronics expert Rezaeinejad sat on Ahmadinejad's lap while he stroked her hair. To the side, there was a large portrait of Iran's supreme leader, Ayatollah Ali Khamenei, cradling Roshan's son.
Another ceremony took place on the same day at the Natanz uranium enrichment facility. For the occasion, Roshan's father turned on the centrifuge at the facility. He was accompanied by the late scientist's wife and mother, Radio Free Europe reported.
The semi-official Mehr news agency also ran a photograph of dozens of children holding up masks of Roshan's face accompanied by the words "I am also a nuclear scientist".