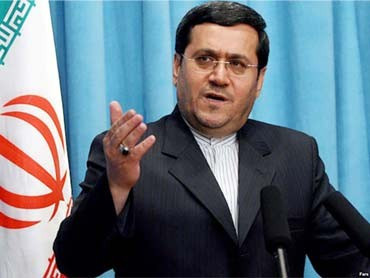 Iran has denied reports that a member of its diplomatic corps has been killed in Syria.
Citing local activists, the Saudi-owned website Al-Arabiya claimed an unnamed Iranian diplomat was assassinated in the Syrian capital Damascus on August 31.
In response, Iran's deputy foreign minister Hassan Qashqavi alleged that Al-Arabiya, and other Arabic-language television networks, are waging "psychological war in Syria under the pretext of establishing a bloody democracy, in order to bolster the position of terrorist gangs.
"Hostile media have on many occasions published unfounded reports, which have been rejected."
Qashqavi added: "All Iranian diplomats in Syria are safe and sound, and are doing their routine tasks."
Iran has long been one of Syria's most loyal allies in the Arab world. One of the country's leading military figures, brigadier general Masoud Jazayeri, has refused to rule out intervening in Syria to protect the embattled regime of President Bashar al-Assad.
Damascus bloodshed continues
Fighting between pro-Assad troops and rebels from the Free Syrian Army continues in Aleppo and Damascus.
It is reported that government forces overran the suburb of Jdeidet Artouz on 1 August, having killed at least 35 people, mostly unarmed civilians, with shelling and arbitrary executions.
Although the troops have received fierce media criticism for killing civilians, the rebels have also been reproached for publishing a video online, which appears to show the public execution of four Assad loyalists.
The footage shows the men, bleeding and stripped to the waist, being placed against a wall before being shot by rebels armed with Kalashnikovs.