Iran Hangs 16 'Rebels' Following Clashes Near Pakistan Border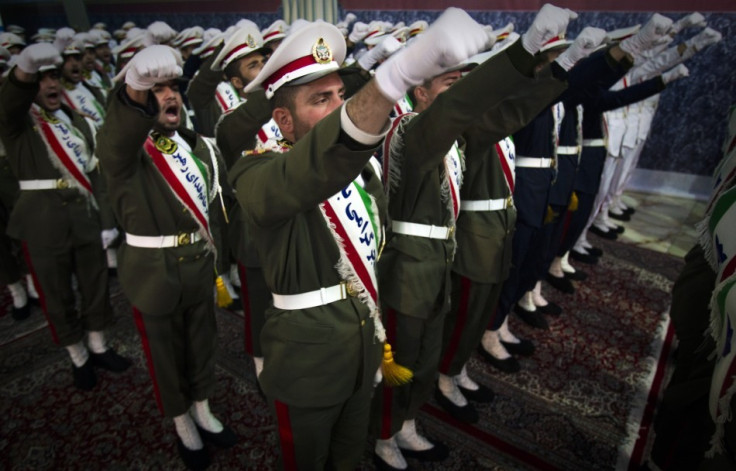 Iran has swiftly hanged 16 "rebels" following the clashes in its region bordering Pakistan, which resulted in the killing of at least 18 Iranian border guards.
"Sixteen rebels linked to groups hostile to the regime were hanged this morning in the prison of Zahedan in response to the death of border guards in Saravan," Mohammad Marzieh, attorney general of Sistan-Baluchistan province told Iran's quasi-official Fars news agency.
The hanging came hours after clashes near the Iran-Pakistan border in which at least 18 Iranian border guards reportedly died.
According to Iran's official news agency IRNA, "armed bandits" from Pakistan are suspected to have carried out the attack.
The exact number of casualties is not clear, but the state-run television reported 18 guards have been killed in the skirmishes, which took place in the mountainous Saravan border.
An informed source told the IRNA that 17 personnel were killed in the attack. "Primary information said that 17 border guards have been killed, but the exact number of the martyred has not been confirmed by provincial border guard force," the source said.
The Tehran official blamed "bandits or rebels opposed to the Islamic republic [of Iran]" for the attack.
The report has also been confirmed by local authorities in the bordering region.
Iranian troops have been deployed in the restive region following the incident.
Sunni-dominated areas in bordering regions have frequently complained about discrimation by Iran's shiite-led government.
Security forces have battled scores of attacks by drug traffickers in the past along Iran's borders with Pakistan and Afghanistan. Iran is lying on a major drug route which operates from war-torn Afghanistan to European and Middle Eastern countries. Thousands of army and police personnel have been killed by drug traffickers in the last two decades.
© Copyright IBTimes 2023. All rights reserved.