An Iranian-American executive has apparently been arrested in Tehran. Siamak Namazi, head of strategic planning for Dubai-based oil and gas company Crescent Petroleum, was arrested in mid-October by the Revolutionary Guard and is being held in solitary confinement in Evin prison.
He had been visiting family in Iran and was barred from leaving the country in July, Reuters reported. It is not clear why Namazi, who is a known advocate for improved ties between the US and Iran, has been detained. He is the fourth Iranian-American to be detained in Iran, with the others being held on espionage or subversion charges.
'Internal war'
The arrest of Namazi deals a blow to US-Iran relations, which had been on the rise since the agreement of the historic nuclear deal between the countries in July. "We're aware of recent reports of the possible arrest in Iran of a US citizen," a US State Department spokesman was quoted as saying. "We're looking into these reports and don't have anything further to provide at this time."
The Wall Street Journal said Namazi was detained by the intelligence arm of the Revolutionary Guard Corps, which reports to Supreme Leader Ayatollah Ali Khamenei. It claimed that several Iranian businessmen with links to foreign companies had been detained in the country in recent weeks and warned against interfering in economic monopolies controlled by the Revolutionary Guard.
Friends of Namazi told the paper that Iranian authorities had ransacked his family home, seized his computer and conducted cyber attacks on some of his email contacts.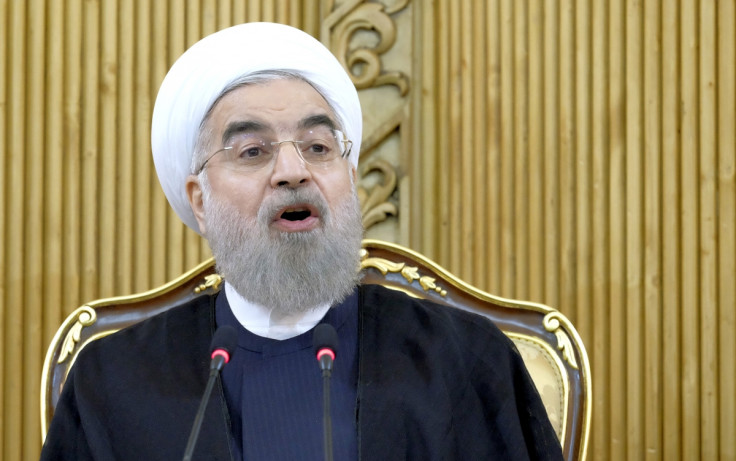 "There is an internal war in Iran," Karim Sadjapour, Iran expert for the Carnegie Endowment for International Peace think tank, told the Journal. "The Rouhani government encourages diaspora Iranians to come back and invest in Iran, but they cannot – and often will not – do anything for them when they're harassed or detained by the Revolutionary Guards."