US Secretary of State John Kerry says Washington is stepping up its military and diplomatic efforts to end the brutal four-year civil war in Syria. He reiterated that Syrian President Bashar al-Assad had to step down so that the Islamic State (Isis) militant group – which controls large swathes of Syrian territory – can be combated more effectively.
The US-led coalition's year-long bombing campaign in Syria has been complicated by Russia's entry into the conflict on the side of Assad, while Iran is also an active backer of the Syrian regime.
Foreign ministers from the US, the EU, Russia, Saudi Arabia, Iran, Turkey and other Gulf countries are to hold talks on finding a political solution to the Syrian conflict in Vienna on 31 October. It is the first time Tehran is taking part in such negotiations and also the first time that it is meeting face-to-face with arch-rival Saudi Arabia on the issue.
Saudi Foreign Minister Adel al-Jubeir said on 28 October that he aimed to "test the intentions of the Iranians and the Russians in arriving at a political solution in Syria" at the Vienna talks.
'Assad must go'
Kerry said the Pentagon is intensifying its support for moderate rebels in the country so that they can consolidate the gains they have made against the IS. "The challenge that we face in Syria today is nothing less than to chart a course out of hell," he said in a speech to the Carnegie Endowment for International Peace think tank in Washington.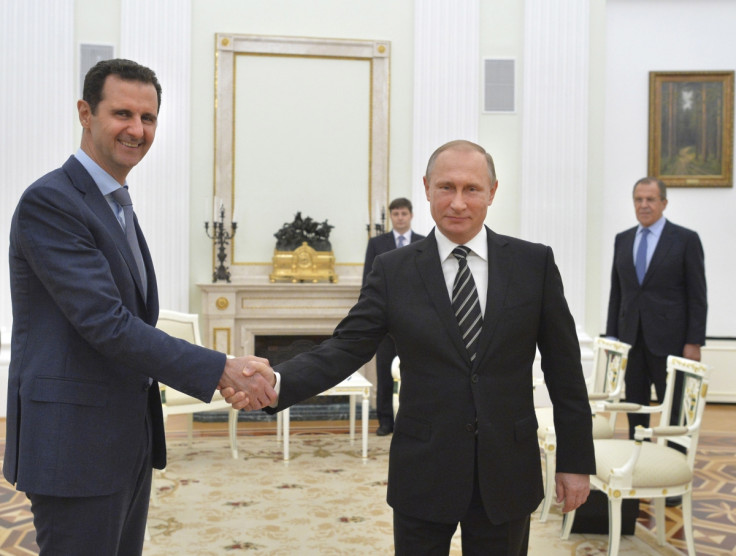 "And to do that, we have to employ a two-pronged approach, intensifying our counter-Daesh (IS) campaign and, on the other side, our diplomatic efforts to try to bring the conflict to a close.
"But at the end of the day, nothing would do more to bolster the fight against Daesh than a political transition that sidelines Assad so that we can unite more of the country against extremism."
'Promising opportunity'
Kerry said it was a fallacy to argue that the choice facing Syria was between IS and Assad, stating both had to be removed for there to be lasting peace in the country. "This is the mindset that drives those who fear the terrorists to side with the dictator and those who fear the dictator to side with the terrorists. And this is the mindset that has transformed Syria into a killing field," he argued.
While Kerry noted that reaching a diplomatic consensus will not be easy, he stated that the talks in Vienna presented the "most promising opportunity" to achieve a political solution. "Russia, the United States, and others share an amazing amount of common ground on this," he added.
"Surely we can find a place where one man does not stand in the way of the possibilities of peace. So we agree that all of these steps can only be achieved – and Syria can only be saved – through a political settlement."