The US, France, Britain and Germany have asked the United Nations (UN) Security Council on Wednesday (22 October) to take "appropriate action" against Iran for conducting a ballistic missile test earlier this month.
Iran said this month it had tested a new precision-guided ballistic missile, and Washington declared that the launch had violated a UN ban on ballistic missile tests by Tehran, claiming that the medium-range missile was "inherently capable of delivering a nuclear weapon."
The launch was Iran's first missile test since the historic nuclear deal aimed at preventing Iran from developing atomic weapons was reached on 14 July between Iran and the US, France, Britain, Germany, Russia and China.
'Serious violation' of 2010 ban
The countries - minus Russia and China - on Wednesday said the missile firing was a "serious violation" of a 2010 Security Council resolution. The motion bans Iran from undertaking "any activity related to ballistic missiles capable of delivering nuclear weapons, including launches using ballistic missile technology".
The US, however, said the test was "entirely separate" from the nuclear deal, and described the launch as "provocative".
"We call on the (sanctions) committee, with the support of the independent UN panel of experts, to review this matter quickly and recommend appropriate action," US Ambassador Samantha Power said in a statement.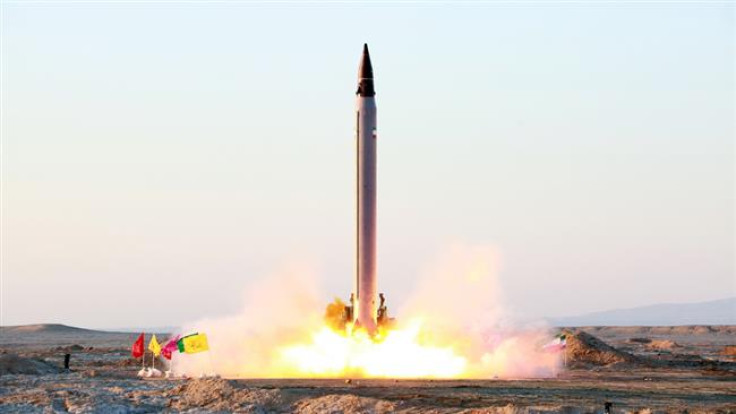 Britain's UN Ambassador Matthew Rycroft said: It's clear in our view that is a violation of the relevant Security Council resolutions which remain in force after the Iran deal".
Last Friday, President Barack Obama said: "Iran has often violated some of the prohibitions surrounding missile testing", adding the US would continue to put pressure on Iran to make clear there are costs for its bad behaviour.
Ballistic missile to 'boost' Iran's capabilities
Iran's Defense Minister Hossein Dehghan, meanwhile, told state television after the test that the missile "will obviously boost the strategic deterrence capability of our armed forces".
He said the missile, named Emad or "pillar" in Farsi, was a technological achievement for Iran - able to be controlled until the moment of impact and to hit targets "with high precision".
Earlier this month, Supreme Leader Ayatollah Ali Khamenei prohibited any further negotiations between Iran and the US, after the landmark nuclear deal.
"Negotiations with the United States open gates to their economic, cultural, political and security influence. Even during the nuclear negotiations they tried to harm our national interests," Khamenei was quoted as saying on his website. "Our negotiators were vigilant but the Americans took advantage of a few chances."
His decision will certainly impede the country's moderate President Hassan Rouhani's' hopes of ending Iran's decade-long diplomatic and economic isolation.