Syria conflict: UN chief Ban Ki-moon calls for compromise to end civil war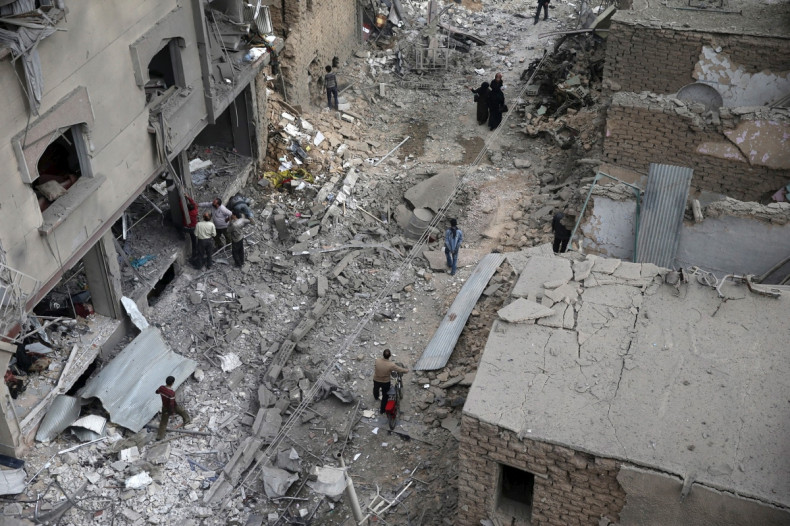 UN Secretary General Ban Ki-moon has called on the powers backing rival factions in the brutal four-year civil war in Syria to show "flexibility" during negotiations in Vienna. The five major foreign players in the conflict – the US, Russia, Saudi Arabia, Iran and Turkey – are meeting in the Austrian capital on 30 October in a renewed bid to bring an end to hostilities, which has claimed 250,000 lives and forced 11 million to flee their homes.
It is the first time Tehran is taking part in such negotiations and also the first time that it is meeting face-to-face with arch-rival Saudi Arabia. Ban urged top diplomats participating in the talks to "show their global leadership rather than their own national perspectives".
The US-led coalition's year-long bombing campaign against the Islamic State (Isis) militant group in Syria has been complicated by Russia's entry into the conflict on the side of President Bashar al-Assad, while Iran is also an active backer of the Syrian regime. Washington and its allies insist there can be no political future for Assad but Russia and Iran see him as a vital partner.
'No military solution'
"I am encouraged that the high-level leaders are meeting in Vienna tomorrow to discuss the situation in Syria," Ban Ki-moon was quoted as saying by the AFP news agency in Madrid on 29 October.
"My sincere hope is that they will really address this issue with a sense of flexibility, whatever differences they may have in their political views, in their approaches. They should be united.
"The longer they take their own national perspectives, much more people will suffer and the whole world will suffer," he continued. "As I always say, there is no military solution."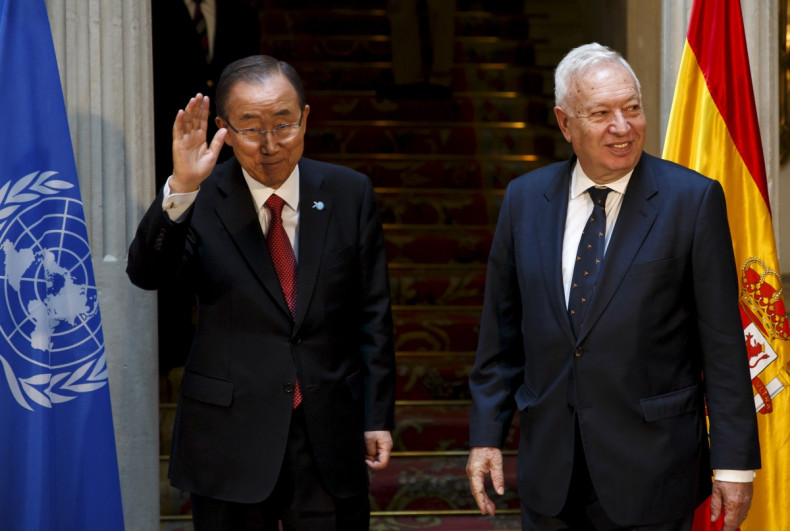 US Secretary of State John Kerry said this week that the Vienna talks presented the "most promising opportunity" to achieve a political solution in Syria, but observers say an agreement is unlikely to be struck this weekend.
"The only solution for finding an end to the Syrian crisis is to put as many parties as possible around the table," Karim Bitar of the Institute for International and Strategic Relations in Paris told AFP. "In doing that, the opening of negotiations – even if it's just a start – is a good thing.
"The question now is whether the Russians and Iranians will propose a very long transition period that could stretch on forever."
Meanwhile, Spain's Foreign Minister Jose Manuel Garcia-Margallo suggested opening direct negotiations with Assad. "We don't like Assad, but Nixon didn't like Mao, and he reached an agreement with him," he was quoted as saying.