Iraqi Al-Qaida Owns Up Baghdad Bombings As Fresh Blast Hits Capital
Sectarian violence in Iraq has been constantly growing after the withdrawal of the US troops.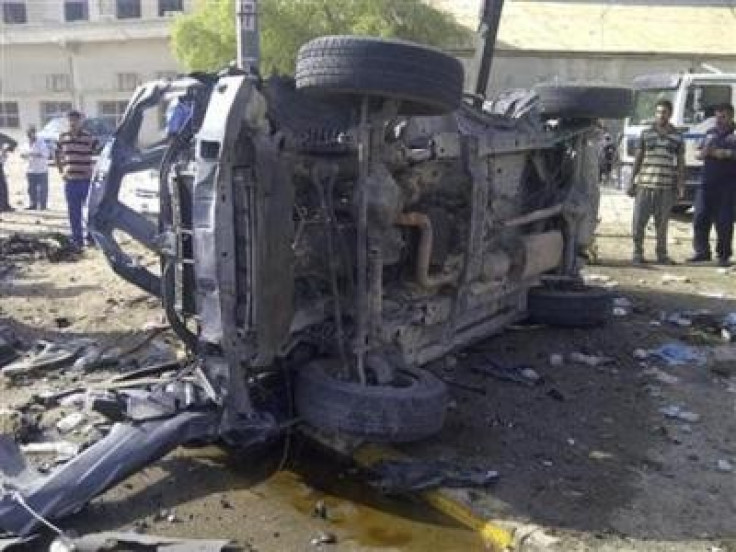 Iraqi al-Qaida claims responsibility for Baghdad blast.
Reuters
The Iraqi al-Qaida, the deadly Islamic State of Iraq (ISI), has claimed responsibility for the recent bomb blast in Baghdad killing scores of Shiite pilgrims.
Even as the claim came, Baghdad was hit by another car bomb blast on Saturday which killed eight Shiite pilgrims. AlJazeera reported the Interior Ministry also confirming the attack which took place in Shuala in the northern Baghdad.
In one of the worst incidents of violence in Iraq, a series of bomb blasts killed around 70 Shiite pilgrims from the cities of Baghdad and Hilla on Wednesday. In the coordinated attack, around 10 places were hit at the same time. Two of them were reportedly targeted at security forces.
Reuters reported the US-based SITE Intelligence Group which monitors jihadist websites confirming the ISI claim of the attack.
According to the statement, the ISI said the attacks were "blessed Wednesday invasion" and a "serious blow to the enemy's security".
Since the departure of US troops in December, the ISI has been carrying out regular attacks in Iraq. At least one major attack a month reportedly takes place in the county. Earlier the Islamic militant group had been weakened due to the long war of the US and the Iraqi security forces.
The ISI has long been targeting Shiite Muslims in order to create sectarian violence among the people. A similar violence led to a civil war in 2006-07. The ISI is an umbrella organization of militant outfits set up in 2006, according to Wikipedia. The aim of the group is reportedly establishing a caliphate in the Sunni dominated regions of Iraq. Its writ runs across Baghadad to Wasit and Babil. According to reports, security forces' attempts to combat the powerful ISI have often failed.
More often the Iraqi security forces are also being targeted to prove a point that the Shiite-ruled government is inefficient in protecting its people.
Iraqi Prime Minister Nouri Maliki had been accused of favouring the Shiites at the expense of Sunnis and the Kurds.
The ISI carried out a similar attack earlier this month, in which more than 25 people were killed and scores of others were injured in a suicide bomb attack.
Another bomb attack in January killed at least 71 people in Baghdad and southern Iraq.
Although there has been considerable less violence in Iraq since 2006, bombings have continued; 132 Iraqis were killed last month alone, according to Al Arabiya News.
© Copyright IBTimes 2023. All rights reserved.