Ireland same-sex marriage: Top tweets celebrating the win for the 'yes' vote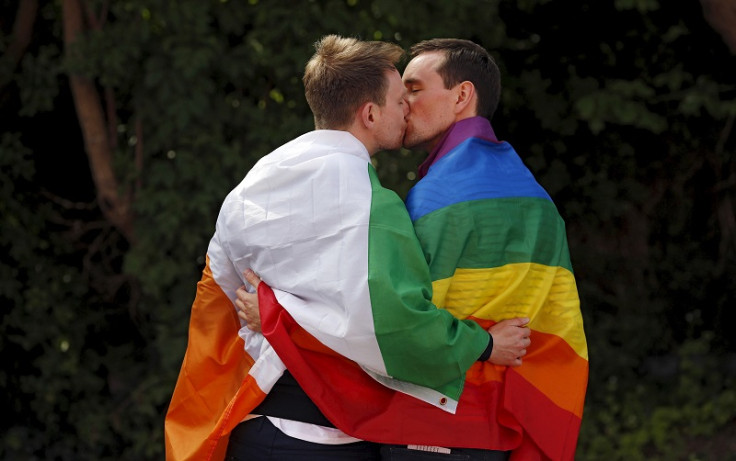 Before the results were in, many in Ireland were celebrating a win for the 'yes' campaign in the country's referendum for same-sex marriage.
Despite Father Ted putting up a brave fight…
@declanvarley Careful now! Down with this sort of thingl

— Steve Lane (@tuamsham) May 23, 2015
Times have changed in Ireland…
Amazing that in my parent's lifetime it was illegal to be a homosexual and now Ireland is voting to recognise the right to marry #MarRef

— Andrew Clarke (@realdrewclarke) May 23, 2015
Although 'yes' celebrations did have to pause for a prayer
The complete and hilarious irony. Marion Finucane's radio show discussing the Landslide YES in #MarRef had to pause for The Angelus!

— David Wilkins (@dpwilkins) May 23, 2015
While many see the vote as making Ireland a better place to live…
Moving email we just received from a 16-year-old girl who asked to stay anonymous on her reaction to the vote #marref pic.twitter.com/uag46CYciY

— TheJournal.ie (@thejournal_ie) May 23, 2015
And the kids saying yes…
Oh my god, dying. Found in a #dubsw ballot box. #MarRef pic.twitter.com/MU0Rn23UNW

— Stephanie Fleming (@Stephanenny) May 23, 2015
Iona reacts to big numbers of young people voting: 'And we would have gotten away with it too if it weren't for you meddling kids.' #MarRef

— Garvan Grant (@garvangrant) May 22, 2015
Not everyone is happy at the (predicted) result…
Not surprisingly, she's now gone to the church to pray that the tallies so far are wrong. Apparently, "you just never know". #MarRef

— Jay (@JayDYBJay) May 23, 2015
And soon reality will sink in…
'So, when are you planning to get married?' A million mothers later today. #MarRef

— J Courtenay Grimwood (@JonCG) May 23, 2015
© Copyright IBTimes 2023. All rights reserved.