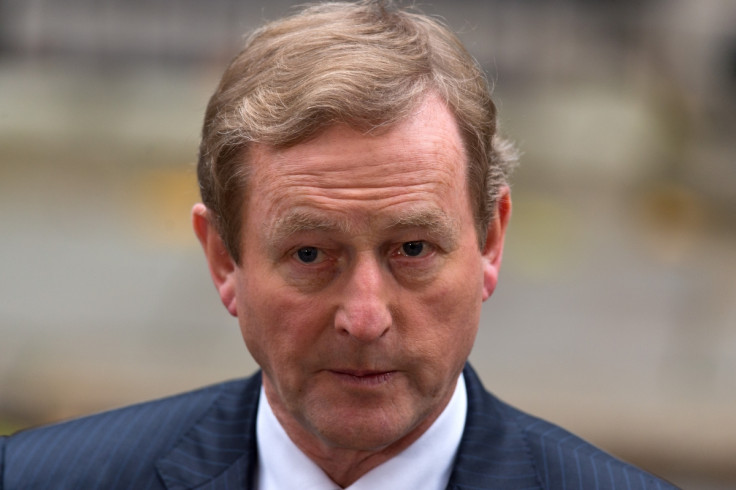 An already uncertain Irish election looks to be descending into chaos this evening, as the three major parties all seemed to rule out forming a coalition government with one another.
Though the final results of Friday's vote are not expected to be tallied up until late tonight or even tomorrow, it looks certain that the Republic's last government - a coalition between the largest party Fine Gael and Irish Labour - will not be able to return to power. Neither party, which held 73 and 33 seats respectively from the previous election in 2011, won enough seats in the Dáil Éireann - Ireland's lower house - to form a government either singly or together.
Now the main opposition Fianna Fáil, which looks likely to become the biggest winner in the election, is ruling out forming a coalition with its historic rivals. After a relative wipeout in 2011 leaving it with just 21 TDs, Fianna Fáil looks to have bounced back with around 41 seats, which would leave them only marginally smaller than Fine Gael.
Senior sources in the party, which is also known as the Republican party, have intimated that they would resist any pressure from the Irish press to form a coalition with their old civil war rivals.
The same sources have also ruled out working with Gerry Adams' Sinn Féin, which is projected to win 20 or more seats in parliament - its best ever result.
"It doesn't suit Fianna Fáil to enter into government and hand over the leadership of the opposition to Sinn Féin. And Micheál Martin [the Fianna Fáil leader] will not countenance going into government with Sinn Féin. If Fine Gael are the biggest single party, it will be up to them to find partners among the independents and smaller parties," the Guardian was told.
Gerry Adams, meanwhile has also insisted that he would not consider taking a more leftwing Sinn Féin into coalition with the two larger, more conservative parties.
"We aren't going to go in there [to government] and betray our electorate and betray the other people who need a progressive government," he told the Irish News.
"We are not going to go in and prop up a regressive and negative old conservative government, whatever the particular party political complexion."
Despite ruling out any prospect of coalition before the election, the embattled taoiseach Enda Kenny, meanwhile, has not said much on the subject since Friday, but has at least ruled out either resigning or rerunning the poll.
Fine Gael, the party he leads, is projected to lose about 30 seats, while its Labour Party partner is likely to be reduced in size by more than two thirds, from 33 to under 10 - much as the Liberal Democrats were wiped away in the UK following five years of coalition with the Conservatives.