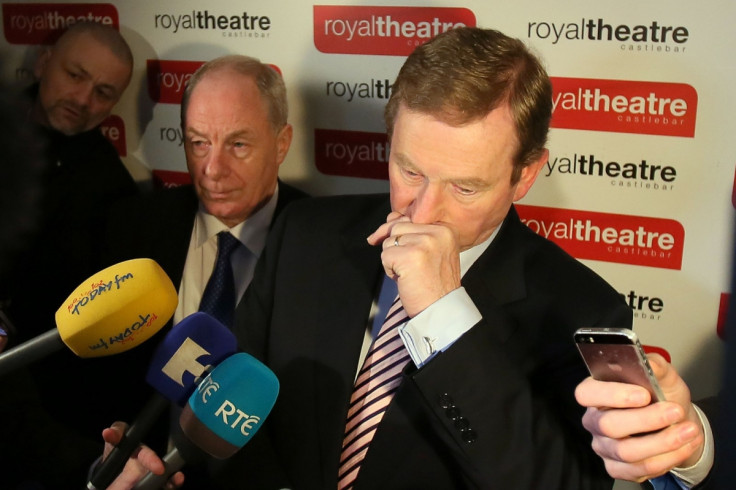 The coalition government in the Republic of Ireland has been kicked out of office after an unexpectedly poor showing in yesterday's general election. The current Irish prime minister (taoiseach) Enda Kelly has retained his seat and looks likely to remain in charge of the largest party, Fine Gael.
However, as Fine Gael is predicted to lose up to 30 seats, and its coalition partners the Irish Labour party's seats set to be reduced from 33 to 10 seats, the current coalition will no longer be able to hold a majority of seats in Ireland's parliament (the Oireachtas). The final result of the election will probably not be known until Monday, with ballots due to be counted throughout Sunday.
On Saturday night Kelly vowed that he would not to step down, and said he still had "to provide the country with a stable government in the future and I will consider that very carefully over the next 36 hours".
"This is a disappointment for the Fine Gael party," he admitted, adding that you can "argue about" the people's decision, but "the government of Fine Gael and Labour are not going to be returned to office".
With Fine Gael's historic opposition, Fianna Fáil, narrowly behind them in polls, pressure is beginning to mount on the two sides to try and form a government. However, both parties have insisted that they would not enter into a coalition.
Before the election, Fine Gael had 73 seats. Its coalition deal with the Irish Labour party gave the parties the biggest majority in Irish political history.
Fianna Fáil leader Micheál Martin said he was "very pleased" with the way results were shaping up, insisting that the country would have to wait to see what the new government would look like.
"A lot will depend on the destination of the last seats in many constituencies. It's a bit too early to be definitive, but it's clear we're going to have a good day," he said.
The election was much better for smaller parties, including Sinn Féin which looks set to win up to 20 seats – its best result ever. The wins include Gerry Adams, who was returned to his seat in Louth.
Ireland's Green Party did unexpectedly well too, winning two seats after their wipeout in 2011.
Today, Paddy Power has put the odds of Ireland holding a second general election this year at evens.