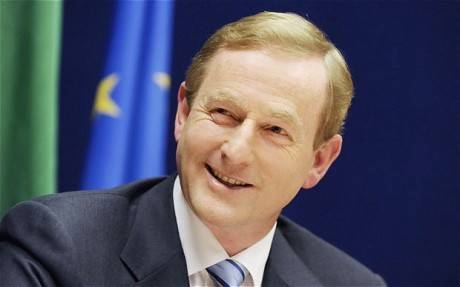 The Irish government has been rocked by the resignations of two political heavyweights in one afternoon.
The minister for justice, equality and defence, Alan Shatter, quit after a gardai report on malpractice was published. John Moran, the most senior official in the finance department, resigned for unspecified reasons.
The police report was believed to have focused on the treatment of whistleblower Sgt Maurice McCabe who filed an official bullying complaint against the force and was subsequently harassed by colleagues.
McCabe, along with now-retired colleague John Wilson, alleged that senior police figures had deleted penalty points from the driving licences of well-connected offenders.
He lodged numerous complaints alleging malpractice, deception and incompetence in his County Cavan force.
Shatter had been under pressure to apologise to McCabe after he accused the police officer of failing to cooperate with the Dáil internal inquiry.
The argument escalated after Shatter made illegal remarks surrounding the private life of Mick Wallace, an independent TD (MP), on national television.
Wallace confirmed he was considering legal action against the former minister.
"The core of it is that he abused his ministerial office in order to score political points with me," he told RTÉ Radio.
In his resignation letter to Taoiseach Enda Kenny Shatter wrote: "I am anxious that any controversy that may arise on publication of the report does not distract from the important work of government or create any difficulties for the Fine Gael or Labour parties in the period leading into the European and local government elections."
Moran did not fully explain in public why he had quit but it is suspected he will take up a position in the private sector.
Minister of finance Michael Noonan said: "Since his appointment as secretary general he has been involved in every significant decision taken by me throughout the bailout programme, including those decisions which saw Ireland successfully exiting the programme. I valued his council during those very difficult times."
The pair of resignations add to what has been a hugely dramatic runup to the European and local elections.
Sinn Féin leader Gerry Adams was released from police custody in Belfast after being held for questioning about his role in the disappearance of Jean McConville, a 37-year old mother of 10, in 1972.
Adams is a former MP for West Belfast, but is now a sitting member of the Irish parliament in Dublin. He criticised the timing of the arrest, accusing the Police Service of Northern Ireland of having political motives in the runup to the elections.
Sinn Féin had been expected to make gains in the Republic of Ireland in the upcoming ballot.