Islamic State (Isis/Daesh) has claimed responsibility for a suicide attack on a Shia cultural centre and news agency in Kabul that left at least 41 people dead and 84 wounded. The attack, which involved at least three explosions, occurred at the Tabian Social and Cultural Centre during a panel discussion on the anniversary of the 1979 Soviet invasion of Afghanistan.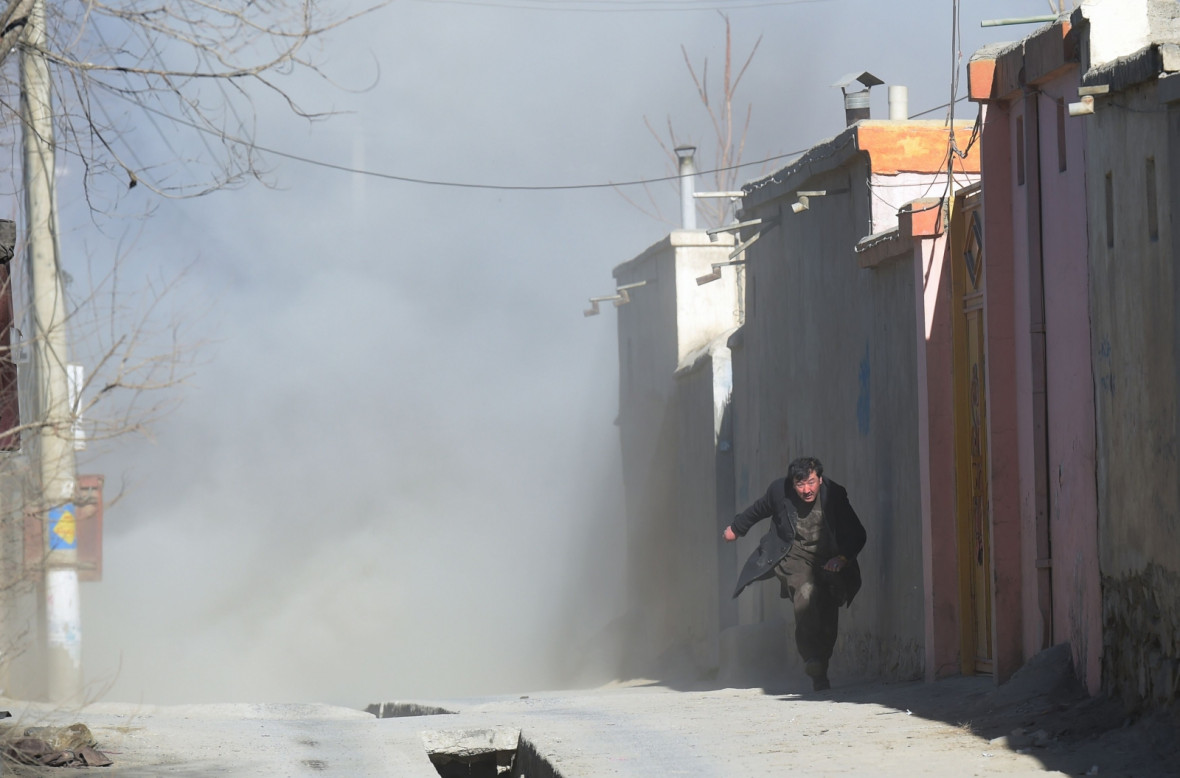 The Isis-linked Aamaq news agency said three bombs were used in the attack as well as a single suicide bomber who blew himself up inside the centre, located in the Shia-dominated Dasht-e-Barchi neighbourhood in the west of the capital. Aamaq claimed the centre was funded by Iran and propagating Shia beliefs. Isis has claimed several brutal attacks on Shia Muslims in recent months in Kabul.
Shia leader Abdul Hussain Ramazandada said witnesses reported at least one suicide bomber sneaked into the event and was sitting among the participants. He exploded his device and as people fled, more explosions occurred.
At nearby Istiqlal Hospital, director Mohammed Sabir Nasib said the emergency room was overwhelmed with the dead and wounded. Additional doctors and nurses were called in to help and at the height of the tragedy more than 50 doctors and nurses were working to save the wounded, most of whom suffered severe burns.
In an interview with The Associated Press, a senior member of the Shia cleric council Mohammad Asif Mesbah, said the centre may have been targeted because it also houses the deeply pro-Iranian Afghan Voice news agency. Its owner Sayed Eissa Hussaini Mazari is a strong proponent of Iran and his publication is dominated by Iranian news. Iran is a majority Shia Muslim nation, while Afghanistan is majority Sunni.
The Islamic State affiliate in Afghanistan, made up of Sunni extremists, view Shias as apostates. The Isis affiliate is a mix of Uzbek militants belonging to the Islamic Movement of Uzbekistan who broke with the Taliban, as well as disenchanted insurgents who left the much larger and more well-established Taliban.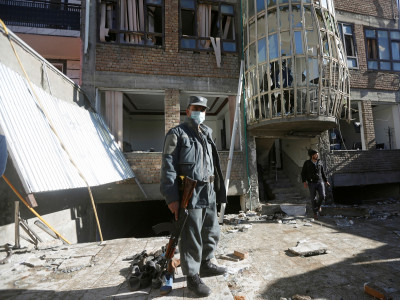 Afghan president Ashraf Ghani has called the attack a "crime against humanity". In a statement released by the presidential palace, Ghani said: "The terrorist have killed our people. The terrorists have attacked our mosques, our holy places and now our cultural centre." He said the attacks were against Islam and "all human values".