A series of deadly bomb attacks by the Islamic State (Isis) in and around Baghdad may be an indication that the militants are determined to bounce back from recent setbacks, a top US Army general has said.
Army General Joseph Votel, the head of the US Central Command, has clarified that this does not mean IS (Daesh) has given up on its mission to create a so-called caliphate in Syria and Iraq. However, it marks a new turn in the group's tactics to distract the attention of the Iraqi leaders from the militants' battlefield losses, the AP reported.
"They [IS] are looking for ways to start to regain their momentum or regain the initiative," he said.
Votel, who spoke to reporters travelling with him to the Middle East, said the suicide bombings and other attacks in Iraq's capital over the past one week, has killed more than 200 civilians. The most recent attack in the area on 17 May has left at least 69 people dead when the militants attacked markets and restaurants in Baghdad.
"While we abhor the things that the Islamic State does, I think we have to respect our enemies and respect their ability to adapt and adjust on the battlefield," Votel added.
"We are seeing them [IS] see opportunities and take advantage of those opportunities... I think they believe it will cause the Iraqi government to divert forces, divert effort, and divert intellectual horsepower to solving those problems" as opposed to the prime concern these militants have of reclaiming the Mosul area in northern Iraq that they once upheld, and further stabilising Anbar province, the news agency quoted Votel as saying.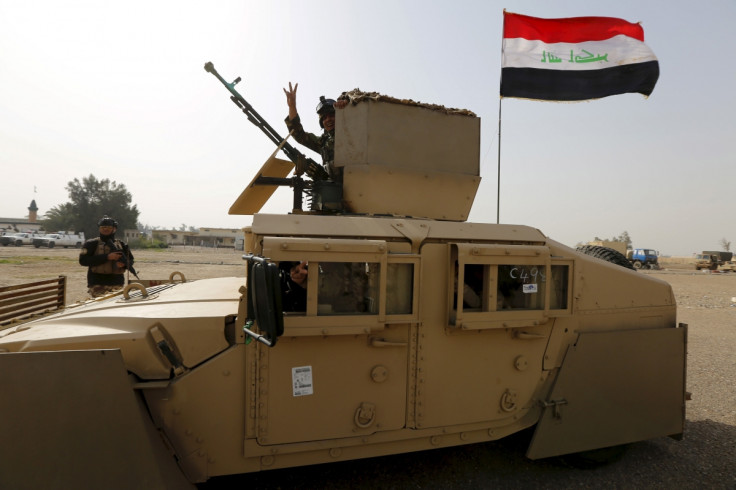 Recapturing Mosul – Iraq's second largest city - is an important target because it is the chief stronghold of IS in Iraq. However, for more than a year the prospect of launching an Iraqi offensive there has looked uncertain mainly because of the politically divided Iraqi leaders in Baghdad.
IS has lost 45% of the areas it once controlled in Iraq and 20% in Syria. The US officials have said they have managed to stop IS from growing on multiple fronts, including their ability to raise revenue from oil, destroying their cash stockpiles, and getting rid of more than 120 key IS leaders since the start of 2015.
Accepting that his assessment that IS is returning to its roots "might be a little bit of a supposition on my part", Votel said: "I don't want to give the impression that I think they have given up on the notion of a caliphate or on an Islamic state. We still see them attempting to govern, to subjugate populations."
Nearly 5,500 US military personnel are deployed in Iraq and the White House had recently announced that it would send another 217 troops to the country to expand their advising mission, to help Iraq's moves toward Mosul. However, the additional US troops have not arrived in Iraq as yet.