Isis in Iraq: US-led coalition launches 21 weekend air strikes against Islamic State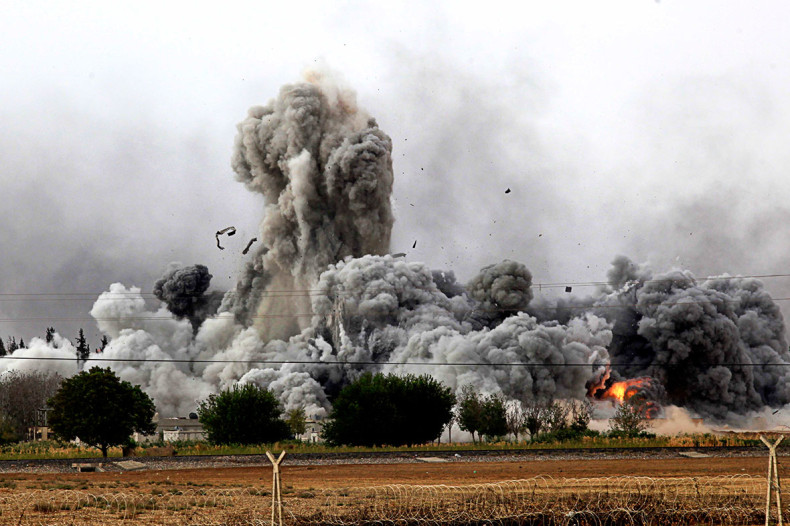 The US-led coalition carried out 21 airstrikes against the Islamic State in Iraq and Syria over the weekend of 5 September. The largest concentration of attacks occurred near Fallujah, Iraq, where five airstrikes hit staging areas, a building and a bunker. Another 12 attacks were carried out across six other cities in Iraq on Saturday (5 September), according to reports.
A statement released by the Command Joint Task Force revealed that four air strikes in Syria hit construction equipment, a tactical unit and a fighting position, the Daily Mail reported. Reports of the weekend airstrikes comes days after the US-led coalition of international powers conducted 15 airstrikes against Isis in Iraq.
On 6 September, Pentagon Press Secretary Peter Cook also commented on Iraq's first counter attack against Isis using F-16 fighter jets. "We commend the Iraqi Air Force for its successful use of this cutting edge aircraft in the international campaign to degrade and ultimately defeat Isil. The first four aircraft purchased by the Government were delivered to Iraq in July," Cook said, using another name for Isis.
Cook continued: "The United States is committed to building a strategic partnership with Iraq and the Iraqi people and we will continue to work with the Government of Iraq on the delivery of the remaining aircraft as they become available within the framework of the production schedule."
Reports of the airstrikes against Isis in both Iraq and Syria also come on the day of reports from French newspaper Le Monde that France is considering joining air strikes against the terrorist organisation in Syria.
Reuters reported that France was the first nation to join the US-led coalition carrying out air strikes against Isis in Iraq, but had ruled out doing the same in Syria, citing worries that the air strikes would benefit embattled President Bashar al-Assad. French government officials declined to comment on the reports, but said that President Francois Hollande would speak on the issue during a press conference on 7 September.