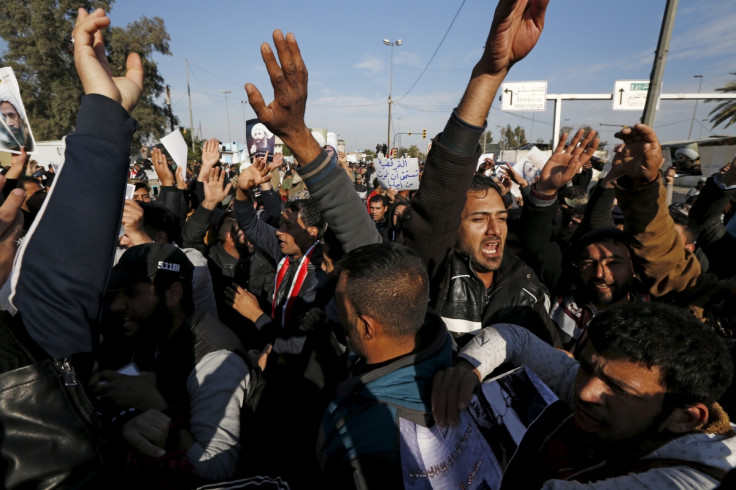 Riyadh has asked Saudi members of the Islamic State (Isis) group to voluntarily surrender at its Baghdad embassy, which was recently reopened after a 25-year gap. The Saudi ambassador to Iraq promised there will be judicial leniency for the militants who turn themselves in.
Thamer al-Shabhan, the newly-appointed Saudi envoy to Iraq, insisted the reopening of the diplomatic mission on Iraqi soil would improve cooperation between the two countries in the battle against terrorism. According to the Kurdish news outlet Rudaw, Al-Shabhan said the embassy would provide necessary facilities to Saudi nationals who are fighting in the war-torn Shia-majority country if they surrender.
The embassy was shut down in 1990 at the height of the Gulf crisis when Saddam Hussein-controlled Iraq invaded Kuwait. Ironically, the reopening of the Saudi diplomatic post in central Baghdad has come close on the heels of the closure of its embassy in Tehran.
Shortly after the reopening, the mission compound had come under rocket attack over Riyadh's execution of Shia cleric Sheikh Nimr al-Nimr. Thousands of protesters staged a massive rally outside the building in the Iraqi capital. Demonstrators were carrying placards reading "Damned, damned be Al Saud" referring to Saudi royal family.
They chanted slogans like "government, find a solution because today we will burn the embassy", although no actual violence has been reported. Iraqi foreign ministry spokesperson Ahmad Jamal assured that enough security forces have been deployed to prevent any clashes.
Jamal told Russia's Sputnik news agency: "Relations between Iraq and Saudi Arabia are continuing. Iraq has previously announced its position, rejected the execution of Sheikh Al-Nimr, as such actions do not contribute to the strengthening of international relations or to peace in society."
Saudi Arabia's decision to execute Nimr and 46 others has exacerbated sectarian tensions across the Middle East, forcing several nations to choose either of the two powerhouses – Shia-inclined Tehran or Sunni-oriented Riyadh.