Islamic State: Fake version of Isis Amaq news app is spying on its supporters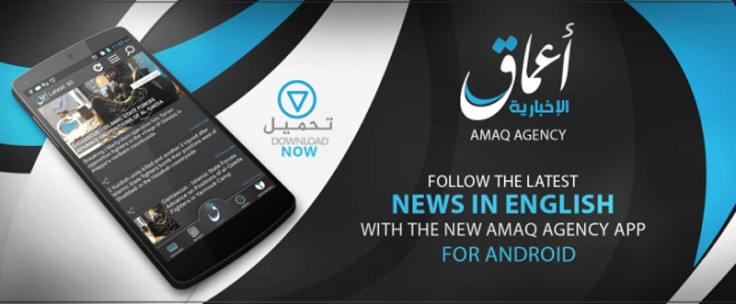 Islamic State (Isis) is warning its supporters that a fake version of its war-front news app is being used to quietly spy on the devices of online jihadists. The Amaq News Agency, operated by the terrorist group, is used to broadcast dispatches from the front of IS wars to supporters online via social media.
Specifically, the group uses the app to put its own spin on breaking news, videos and propaganda, since foreign journalists are forbidden from entering its territories.
"Warning: Dubious sources published a fake version of the Amaq Agency Android app, aimed at breaching security and spying. We advise to avoid downloading any app, except via the official Amaq channels and recommend to verify with the officially published checksums before installation," the bulletin, posted on Wednesday (1 June 2016), stated.
Amaq releases daily alerts in English and Arabic – typically text bulletins digitally manipulated on to a background with matching branding to make images that can be shared on the likes of Facebook, Twitter, Instagram and encrypted messaging app Telegram.

Efforts are ongoing to curb Isis influence online
In addition to social media, Amaq also used to maintain a WordPress website containing high-resolution images accompanying breaking news bulletins, but the website mysteriously went offline at some point in April.
IBTimes UK has also seen from our intensive investigation of Isis channels on Telegram that multiple channels dedicated to spreading Amaq news have also been deleted, although occasional individual bulletin alerts do pop up from time to time in other channels and private chatrooms.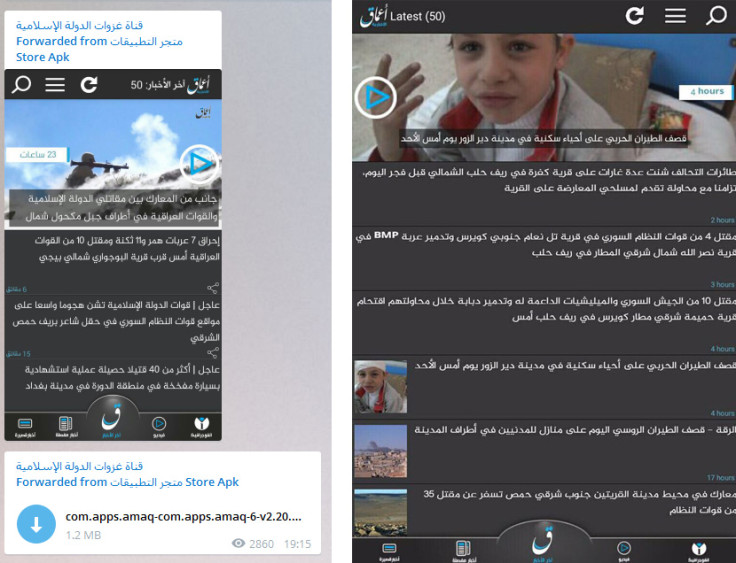 Isis has indeed developed several of its own Android apps for users, including an app teaching children Arabic with dubious illustrations of bombs and weapons. Of course, these would never be approved or found in the Google Play app store for the general public to download. Instead, these apps are shared by those in the know via secure Telegram channels, where users are provided with a .APK file and instructions on how to install it on their devices.
But because anyone can anonymously join Telegram and create a fake persona, this means it is very easy for someone to build a fake version of the app itself, say the right things to supporters and start distributing an app with spyware functions to conduct surveillance on Isis sympathisers (see screenshot above of an actual post sharing the Amaq app in a Telegram channel).
The bulletin also does not specify what the correct .APK file is, so users will be in the dark about whether their app is real or not.
Of course, we have no way of knowing who has built the fake app or how many users have been tricked into using it, but this strategy could be a good way to fight the war on terror online in Telegram, which is now Isis' primary tool for communication with supporters.
© Copyright IBTimes 2023. All rights reserved.