Singer Damon Albarn proved to be the real winner of the 2015 Isle Of Wight Festival's second day after brushing aside his sickness to continue with the band's headline performance.
Along with bandmates Graham Coxon, Alex James and David Rowntree, Albarn charged the main stage at Newport's Seaclose Park on 13 June marking the group's first time at the music event and also their first festival performance in six years.
Clearly there is something in the Isle Of Wight air as not only was singer Jess Glynne forced to cancel her appearance due to a sore throat and fears growing over Fleetwood Mac's headline set, but Albarn, 47, revealed that he had lost his voice the previous day.
The frontman's apology was met with great sympathy from the audience, most of whom must have questioned why his vocals were uncharacteristically shaky during the first half.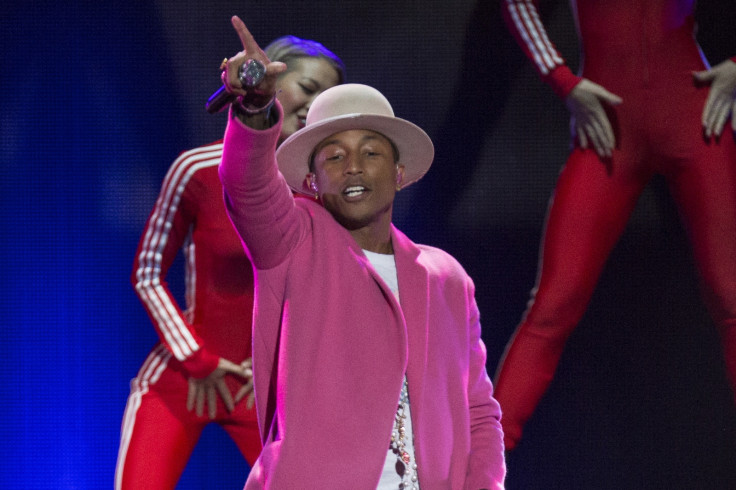 In fact, the initial hour of Blur's closing performance was fairly weak with the crowd appearing uninterested in the slower paced songs.
Although he was visually exhausted at times and evidently in need of a recovery period, Albarn's energy was immeasurable throughout the entire second half, bouncing around the stage like an overexcited child and dousing himself – and his bandmates – with water.
It was a performance of many different layers, transitioning from an explosion of cacophony during one segment to heart-warming moments including Albarn planting a kiss on Coxon's cheek and uniting the audience for their 1995 classic The Universal.
Watch James Bay perform on day two of the Isle Of Wight Festival 2015:
Adding the perfect touch to what became a rousing set, the British hitmakers brought the one and only Phil Daniels out on stage as a special guest for a well-received performance of Park LifeBlur may have stolen the show but US superstar Pharrell Williams was certainly a close contender for the throne.
The N.E.R.D. frontman left no tricks unturned for his anticipated appearance, encouraging his dancers to have a dance-off – twerking to be exact – and reminding the audience of his truly extensive catalogue by throwing in blocks of throwback songs he has produced for other artists including Nelly's Hot In Herre and Gwen Stefani's Hollaback Girl.
In a light-hearted moment that has the potential to go viral on social media, the 42-year-old was forced to share the spotlight with an older lady who seized the opportunity to cavort with the singer after being invited to the stage.
Although attention may have waned slightly during the revisit to his former hit singles, Williams won the audience around again when he allowed a group of children from the Well Wish charity to appear during Happy.
Overall, day two of the Isle Of Wight Festival 2015 triumphed in the performance stakes with singers such as Jessie Ware, Sunset Sons, James Bay and Foxes keeping their audience on their feet.
Plus, the dry and sunny weather after Friday's torrential rain was definitely a bonus.