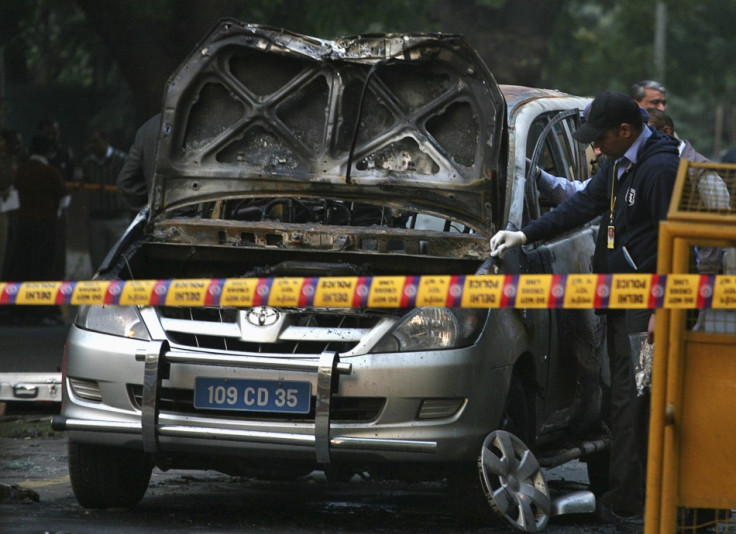 Israel has blamed Iran for the bomb attacks that targeted staff at Israel's embassies in India and Georgia.
A bomb targeted a vehicle with diplomatic plates in New Delhi, injuring four people. The wife of Israel's defence attaché and her driver were among the injured, according to reports.
A second bomb found in Tbilisi, Georgia, was discovered and defused by Georgian police before it was detonated.
Israeli Prime Minister Benjamin Netanyahu has blamed the attacks on Iran and warned that Israel's security forces and government are ready to fight off plots hatched by the Islamic republic.
"Iran, which stands behind these attacks, is the largest exporter of terror in the world," Netanyahu members of his Likud party in Jerusalem.
"In the last few months we have witnessed several attempts to target Israeli citizens and Jews in a series of countries, such as Azerbaijan and Thailand. In all of these cases we were able to thwart these attacks in cooperation with local forces," Netanyahu added.
He went on to warn that "the Israeli government and its security services will continue, with local security, to act against the international terror which Iran produces".
The attacks have also been linked to a joint Iran-Hezbollah initiative, as they took place just a day after the fourth anniversary of the assassination of the group's deputy leader, Imad Mughniyeh, in a car bombing in Damascus.
Hezbollah blames Israel for Mughniyeh's death, which it had vowed to avenge.