The Israeli army began evacuating illegal settlers from the Amona settlement on 1 February, just hours after the government promised to build 3000 new homes in the occupied West Bank.
Police spokesman Micky Rosenfeld said 13 officers were lightly hurt in the evacuation from stones and an unidentified liquid hurled by protesters and pro-settlement activists, several of whom were arrested.
Avichay Buaron, a spokesman for the settlers, told the Israeli Channel 2: "This is a dark day for us, for Zionism, for the state and for the great vision of the Jewish people returning to its homeland".
Speaking to the Associated Press, the mayor of the nearby Palestinian town of Silwad, Abdel-Rahman Saleh echoed the feeling: "We struggled for 20 years to get our land back."
In 2014 the Israeli Supreme Court ordered the removal of around 250 people, living in the Amona settlement, illegally built two decades ago on private Palestinian land. The deadline for the settlement demolition was set for 8 February 2017. The military gave 48 hours' notice to the residents to evacuate the premises
But as the coalition government of Prime Minister Benjamin Netanyahu is dominated by pro-settlement people, the evacuation of Amona does not represent a wider change in policy. "We are in a new period in which life in Judea and Samaria is back on track," Defence Minister Avigdor Lieberman said in a statement confirming the building of 3,000 new settlements.
While the expansion policy was opposed by the former US administration, President Donald Trump seems to be less concerned about the effects that settlement construction will have on the implementation of a two-state solution in the Israeli-Palestinian conflict. Trump's pick for ambassador to Israel is a settlement supporter and a delegation of settler leaders were invited to the presidential inauguration.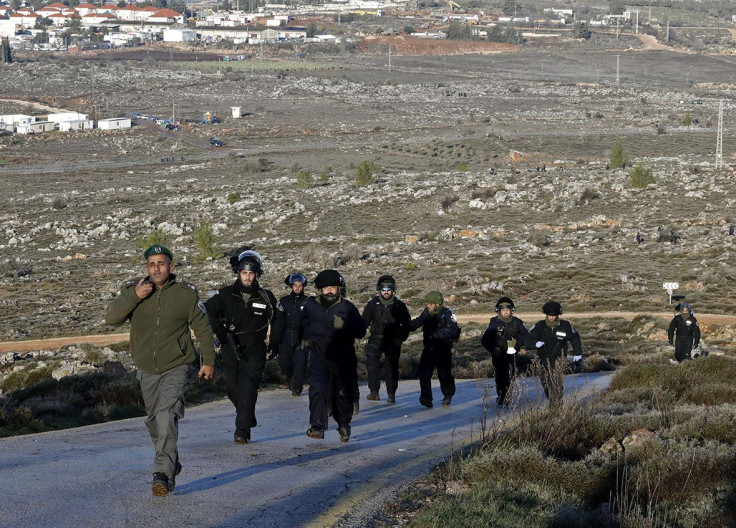 The apparent US complacency has fuelled a surge in settlement construction approval. Within a week of Trump's inauguration, Israeli authorities announced the construction of 2,500 settlements in the West Bank on 24 January, adding to the 566 settlements in East Jerusalem announced on 21 January. The Palestinians claim both areas, captured by Israel in the 1967 Mideast war, as parts of a future independent state — a position that has wide international backing.
Netanyahu is scheduled to meet Trump at the White House on 15 February, and the two leaders are expected to seek understandings on Israeli construction plans for the West Bank including discussing the controversial relocation of the US embassy from Tel Aviv to Jerusalem.