Israel Gaza Crisis: Hezbollah Trying to Exploit Situation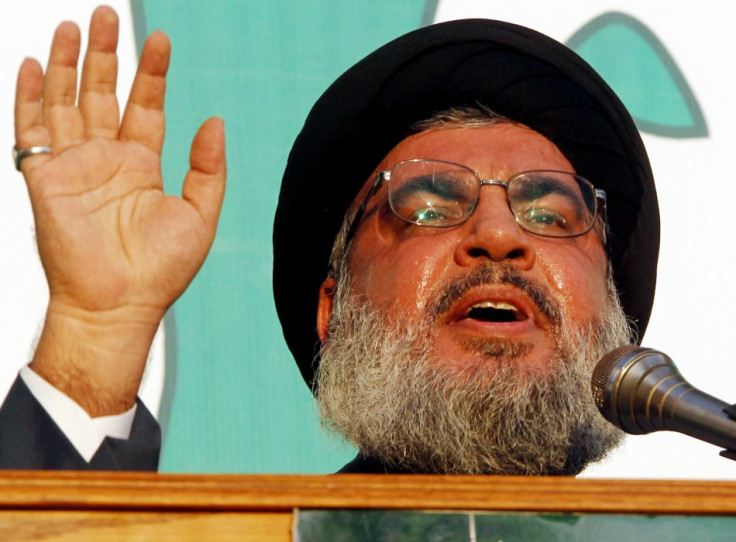 As tensions over the ongoing conflict in the Israel-Gaza region rise, the Lebanon-based Islamic militant group Hezbollah is trying to exploit the situation.
The leader of the group, Sayyed Hassan Nasrallah, said Arab states should "exert pressure" on the US to stop supporting Israel in the conflict.
"The US can, if it wants to, stop the aggression on Gaza by making a simple phone call. Arabs should exert pressure by decreasing the amount of oil exported, or by increasing the price of oil, thus, the economies of Western countries would be threatened and pressure would [force] the US and Israel to stop the aggression on Gaza," said Nasrallah, according to the Lebanon Now news agency.
The escalating conflict between Israel and Hamas militants in Gaza had a slight direct impact on oil prices.
Hezbollah, which is often regarded as the long arm of Iran.
"We notice that the enemy has benefited from its previous aggressions; it benefited from its 2006 attack on Lebanon. The enemy announces a group of objectives from their aggression that do not match its real objectives, so that if they lose the battle they can say that they reached their goals," Nasrallah said about the Israeli Defence Forces.
The 34-day war fought between the Israeli military and the Hezbollah ended up killing nearly 1,300 Lebanese and 160 Israelis.
Nasrallah also urged Arab leaders to take a "firm stance" against the Jewish state as it has resorted to "deception and backstabbing."
However, experts believe that Hezbollah, which is taking an increasingly active role in supporting the Assad regime in the Syrian civil war, is unlikely to open a new fornt with Israel in the immediate future.
© Copyright IBTimes 2023. All rights reserved.