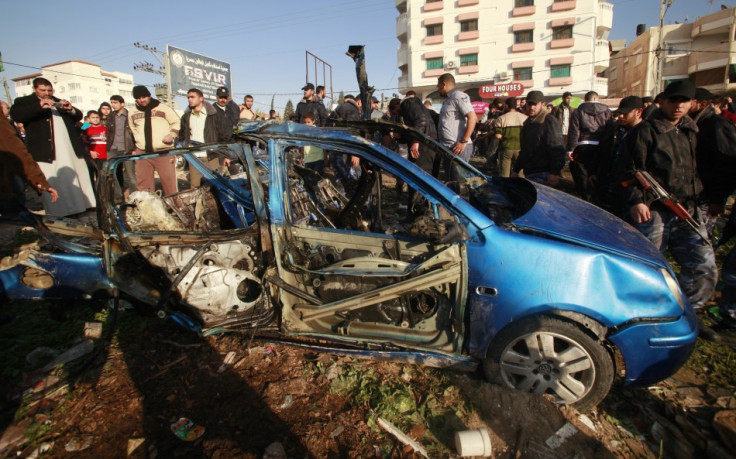 Ten Palestinians including a senior militant leader were killed in an Israeli air strike on Gaza on Friday, one of the worst incidents of conflict in the frontier in recent times.
The violence erupted after a car was blown up by Israel in Gaza city in a targeted attack which killed two militant leaders, Mahmoud al-Hanani and Zuheir al-Qessi, secretary general of the Popular Resistance Committees (PRC).
More than two dozen rockets were fired into Israel by the Palestinian gunmen in retaliation to the attack, Reuters reported, quoting Israeli military officials.
Israeli military officials maintained that al-Qessi was planning an attack on Israel across the Egyptian border in the days to come and Friday's action was aimed at preventing the attack.
Gaza militants pledged to avenge the assassination of their leader.
"All options are open before the fighters to respond to this despicable crime. The assassination of our chief will not end our resistance," Reuters quoted Abu Attiya, a spokesman for the PRC group, as saying.