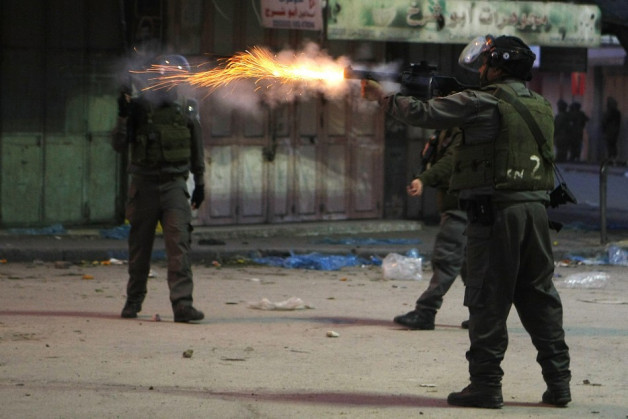 Israeli officials found anti-tank missiles and rocket-propelled grenades stashed at an Arab village school for disabled children during a raid in the north of the country.
The weapons were discovered in the school in Abu Sinan, near Acre, as part of a wider crackdown on illicit weapons collections.
Israeli police also found an assault rifle and a pistol hidden under the floorboard of a classroom in the school, while a large quantity of ammunition was kept concealed in the swimming pool and a draining canal of the school.
The officials believe that the weapons belonged to local groups for criminal purposes, and were not intended for use against the state.
"We laid our hands on a variety of weapons, before it made its way into criminal hands, with a determined and professional activity on our behalf. We will continue to invest our efforts in means and resources to combat offenders and to prevent injuries and damages in the future," Michael Shapshak, the chief of police in Northern District, told Xinhua news agency.
The weapons were believed to have been stolen from the Israeli Defence Forces (IDF). The police suspect someone from the village working for the IDF helped in acquiring the weapons.
The police had seized more than 50 grenades and several assault rifles during a recent raid in a nearby village.
Israeli authorities have been battling to control an illegal arms trade in the region, which has also affected local civilians.
The Arab village of Abu Snan has a mixed population of Christian Arabs, Muslims and Druze, a monotheistic religious sect.