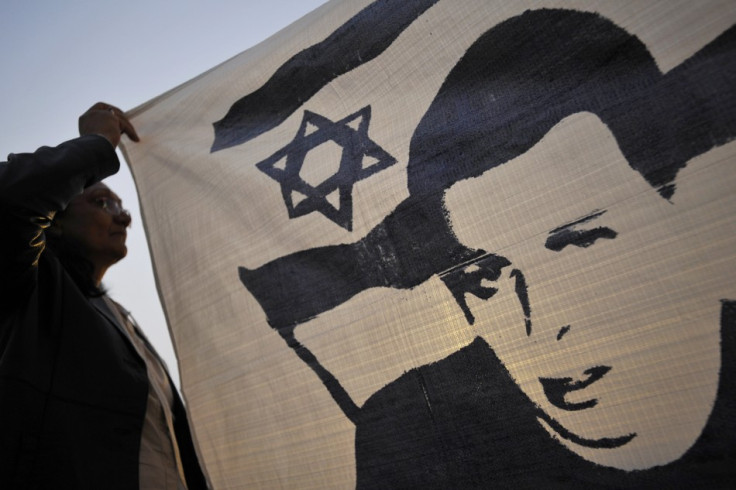 Tuesday's announcement that Israel has reached an agreement with Gaza-based militant group Hamas to free kidnapped soldier Gilad Shalit - in exchange for more than 1,000 Palestinian prisoners - has been met with reaction around the world and across the spectrum of opinion on the Middle East.
In the U.S., the media have so far focused on the details of the deal, and the possible benefits for both Hamas and the Israeli government.
"Both stand to benefit politically and had reasons to distract attention from the efforts of Mahmoud Abbas, president of the Palestinian Authority, as he circles the globe seeking votes for his bid to gain United Nations membership for a state of Palestine," said an article in The New York Times.
"The diplomatic breakthrough gives a political boost to Hamas, Egypt and Mr. Netanyahu, all of whom have been struggling of late amid the regional upheaval," commented The Wall Street Journal.
The British media, traditionally more partisan that that in the U.S., provided a broad spectrum of coverage.
The BBC published an online analysis from their Middle East Bureau Editor, Paul Danahar, touting Hamas as the "clear winner" in the deal, while Ian Black of The Guardian agreed the deal was "a sensational achievement for Hamas".
Daily Telegraph reporter Adrian Blomfield seemed more preoccupied with Israel's reaction, referencing the "rejoicing, relief and catharsis" felt by "the vast majority of Israelis," but he warned of the heavy "price that Hamas has exacted."
Daily Mail columnist and longtime advocate of Israel, Melanie Phillips, wrote of the "untold consequences" and the "terrible" price agreed by Israel in an article titled, "Has Israel made a deal with the devil?"
Reactions were polarised, too, in the Middle East, with the Jerusalem Post reporting on Israeli Prime Minister Binyamin Netanyahu's dilemma in brokering the deal, which has stoked fears in some Israeli communities of further terrorist attacks.
Al Jazeera, the Qatar-based Arabic satellite channel, focused on Hamas's success in securing the release of more than 1,000 Palestinian prisoners, and the price the Palestinians have paid for Shalit's abduction.
"It's really important to remember that the first part of the siege on Gaza really started after the capture of Gilad Shalit and intensified after Hamas won the elections and took power in Gaza," said Al Jazeera's Nicole Johnston.
"The people in Gaza have had very much to bear the brunt of the capture of Shalit with a five-year-long siege, which means they haven't been let out of Gaza, exports and imports have been severely restricted, and for some time hardly anything was allowed in," she added.