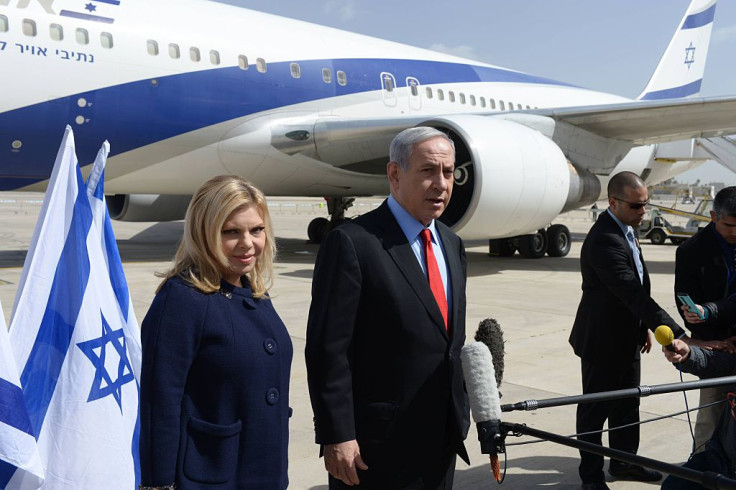 Israeli police have called for charges to be brought against Prime Minister Benjamin Netanyahu's wife over alleged misuse of state funds and inflated household spending, Israeli media reported.
Police said in a statement they had concluded their investigation and presented their findings to prosecutors. The country's main media outlets reported that the investigation concluded that charges should be brought, citing unnamed sources.
Sara Netanyahu is accused of misusing state funds by holding lavish dinners, to pay for care for her seriously ill father before his death, and hiring an electrician who did not meet the standards for a government contract.
In a statement posted on Facebook, the Prime Minister's office denied the allegations: "In the police statement there was no recommendation to bring Mrs Netanyahu to trial. In contrast to reports, Mrs. Netanyahu did not commit any crime."
The investigation was launched following a report by the government's official auditor, and the claims of the former chief custodian of the official residence. In February, he won damages after a tribunal found that Mrs Netanyahu had repeatedly scolded him and other members of staff.
In a separate report on Tuesday, the auditors office criticised Netanyahu for taking free flights abroad for himself and his family when he was finance minister more than a decade ago.
No charges have been brought in connection with that investigation, and the prime ministers office said that no laws had been broken in accepting travel expenses from organisations raising funds for Israel or private individuals associated with these organisations.
Critics have long accused the Netanyahus of enjoying a lavish lifestyle which leaves them out of touch with normal Israelis. The Netanyahus claim that the accusations are politically motivated attempts by political rivals to discredit them.