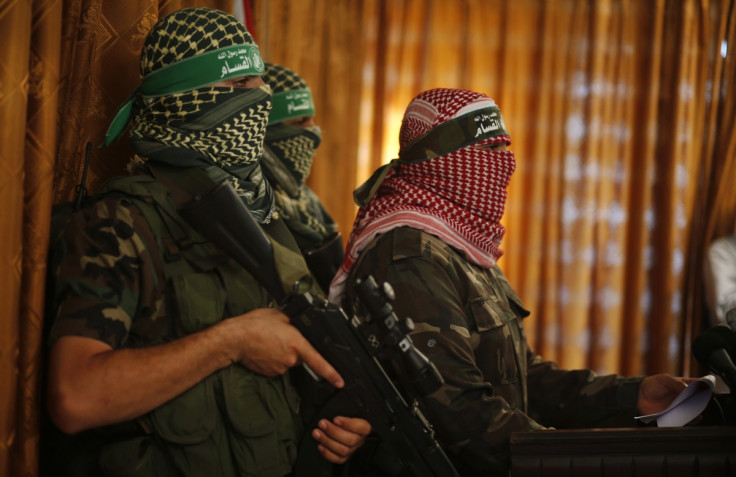 The Israeli air force carried out air strikes in the Gaza Strip on Tuesday night three weeks after Palestinian militants fired a rocket into Israel.
The strikes targeted Hamas military sites in Nuseirat and Rafah but no casualties were reported. Earlier in May, a rocket fired by Palestinian militants landed in an open area of the Sha'ar Hanegev Regional Council. Local media reported that a second rocket exploded inside Gaza.
Walla News said a small group with ties to the Islamic State (Isis), the Omar Hadid Brigade, claimed responsibility for the attack. The Israel Defense Forces said in a statement that it held Gaza's Hamas rulers responsible for keeping the peace in Gaza.
Border tensions have increased recently following Israel's discovery of two underground tunnels leading across the border from Gaza which could have been used for attacks.
The International Middle East Media Center also reported attacks on Palestinian fishing boats with the Israeli navy allegedly opened fire on fishermen in waters northwest of Gaza City.
In another incident, Israeli soldiers reportedly shot at farmers and shepherds across the border, in the east of the Gaza Strip.
Israel claims that Hamas has been siphoning off 95% of the cement being sent to the Gaza Strip for construction of homes and to build tunnels.
"From our own investigations we found that out of every 100 sacks of cement that come into the Gaza strip [from Israel], only five or six are transferred to civilians," Foreign ministry director-general Dore Gold said while addressing the UN World Humanitarian Summit in Istanbul.
"A hundred sacks is what is necessary to rebuild a home, the rest are confiscated by Hamas and used for military purposes," he added.