Israel strikes pro-Assad Hezbollah positions near Syria-Lebanon border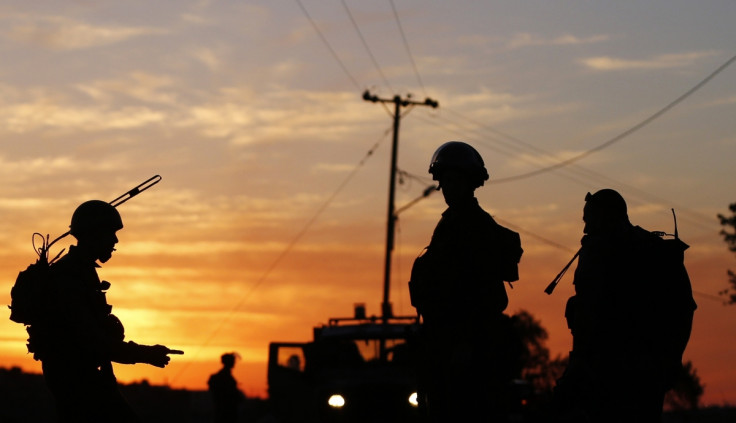 Israeli forces have reportedly hit the positions of Hezbollah fighters near the Syria-Lebanon border.
According to sources cited by Al Jazeera, a series of air strikes targeted army installations run by forces loyal to Syrian President Bashar al-Assad in Kalamoon. Residences in the nearby city of Yabroud have also reported hearing huge explosions.
The first strike, thought to have targeted an arms convoy, was believed to have been carried out on Wednesday, 22 April. The attack is said to have killed at least one person. The second bombing is said to have taken place on the night of Friday, 24 April.
The 155<sup>th and 65<sup>th brigades of the Syrian army which are stationed in Kalamoon are linked to strategic weapons and long-range missiles. The area is known to house military sites run by the Syrian regime and its allied forces.
Neither Hezbollah nor Damascus government officials have admitted there were air strikes. The Israel Defence Forces (IDF) said they do not respond to the specifics of any operation.
An anti-Assad activist named Abu al-Hada al-Hemsi wrote on Facebook: "Loud explosions were heard in the al-Qutayfah area near Kalamoon, explosions from the 92nd Battalion's warehouses. By the nature of the blasts, it's clear that these were Israeli planes," according to the Israeli daily Haaretz.
Pro-Assad targets in the region have been hit by Israeli air strikes on earlier occasions too. Israel's bitter enemy, the Lebanon-based Hezbollah, which is backed by Iran, has been sending its men to fight on behalf of Assad in the continuing Syrian conflict.
© Copyright IBTimes 2023. All rights reserved.