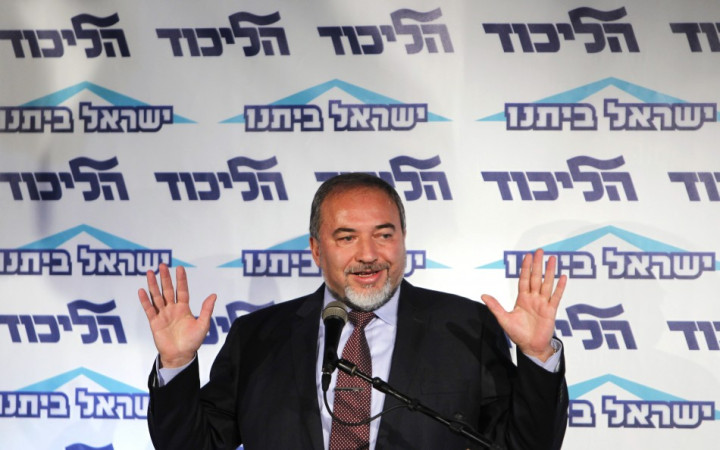 Israeli foreign minister Avigdor Lieberman has announced he is resigning after being charged with fraud and breach of trust.
"Though I know I committed no crime ... I have decided to resign my post as foreign minister and deputy prime minister," Lieberman said in a statement.
"Following 16 years of investigations against me, I will now be able to end this matter quickly and without delays, and finally clear my name."
"I am doing this also because I believe that the citizens of Israel are entitled to go to the polls after the matter has been decided on, that is to say, that a legal ruling will be decided on before the elections and this way I will be able to continue to serve the state of Israel and its citizens as part of a strong, united leadership that would tackle the security, diplomatic, and economic challenges facing Israel," he continued.
Lieberman hinted that he will attempt to secure a plea bargain before the upcoming elections in January.
"Lieberman's resignation was very important because it strengthens the norms of our court system where if an official is suspected of corruption they step down even though legally they don't have to, in order to preserve the public's faith in the government," Moshe Negbi, Israel Radio's legal affairs commentator, told AP
After a decade-long investigation, Israel's attorney general said on Thursday he is pressing charges against Lieberman, a close ally of prime minister Benjamin Netanyahu, with fraud and breach of the public trust in the 2008 case involving obstruction of justice by former ambassador to Belarus Ze'ev Ben-Aryeh. However, Weinstein decided to close the main case against Liberman. He scrapped more serious charges after a lengthy fraud and money-laundering case.
Born in Moldova, the head of the ultranationalist Yisrael Beiteinu party was accused of receiving millions of dollars from businessmen from former Soviet Union countries and laundering the cash through shell companies in eastern Europe.
Meanwhile, polls done before Lieberman's decision show the joint Likud-Yisrael Beiteinu list would win only 35 seats in the next Knesset, fewer than the 42 they hold in the current parliament.