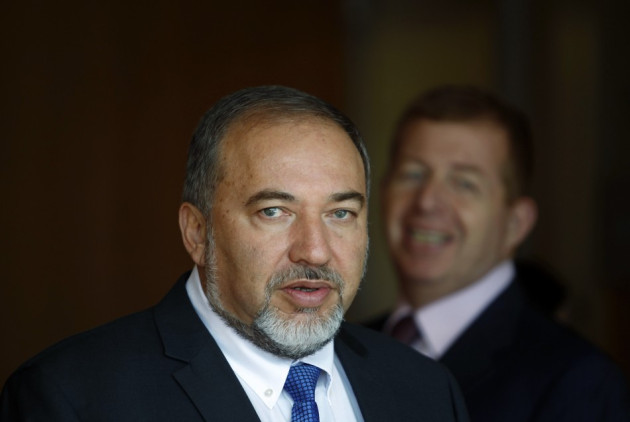 Israeli opposition leaders have called for hardline foreign minister Avigdor Lieberman to resign over his indictment for breach of trust and fraud.
Labour party chairwoman Shelly Yacimovich said she would demand Lieberman's resignation because his conduct "endangered and still endangers Israeli democracy and the rule of law".
She described the powerful foreign minister as a "particularly extreme and corrupt individual".
After a decade-long investigation, Israel's attorney general is pressing charges on Lieberman, a close ally of prime minister Benjamin Netanyahu, for breach of trust. He scrapped more serious charges in a fraud and money-laundering case.
Born in Moldova, the head of the ultranationalist Yisrael Beitenu party was accused of receiving millions of dollars from businessmen from former Soviet Union countries and laundering the cash through shell companies in Eastern Europe.
But the more serious charge of corruption was dropped. Lieberman had been charged with receiving material relating to another investigation against him from the former Israeli ambassador to Belarus, Zeev Ben-Aryeh.
Lieberman allegedly promoted Ben-Aryeh in exchange for leaking privileged information about that case.
The attorney's decision may force Lieberman to step down in the 22 January parliamentary election, where Yisrael Beitenu and Netanyahu's Likud Party are expected to pick up the majority of votes.
Lieberman is known for his blunt talk and questioning Israel's Arab minority. He recently compared Israel's situation after the UN upgrade of Palestine to non-member observer state status to that of Czechoslovakia in 1938 before the Nazi invasion.