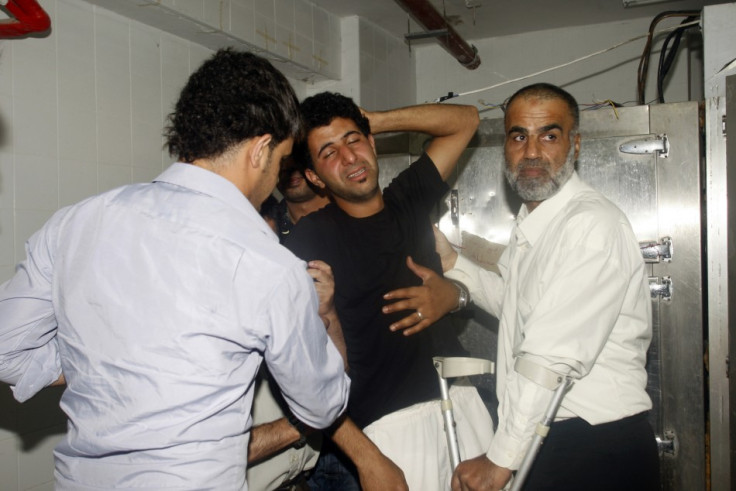 Israeli soldiers Wednesday killed a young Palestinian man while looking for an activist of the Islamic Jihad Movement at a refugee camp in the West Bank's north, Palestinian security sources told the Associated Press.
According to the sources, Ibrahim Sarhan, 21, was shot dead while emerging from a mosque, during the Israeli search operation in the Al Farah refugee camp near Nablus. The young man did not belong to any Palestinian political group Palestinian sources say and did not appear to represent any particular threat.
Israeli jets bombed two sites in Gaza early on Wednesday, wounding one woman, after Palestinians fired three rockets into southern Israel, Israeli and Palestinian sources said.
The Israeli military said its aircraft "targeted two weapons manufacturing sites in the northern Gaza Strip."
"Direct hits were confirmed and secondary explosions were identified," the military said in a statement.
However, Palestinian medical sources said one woman was slightly hurt in an Israeli air strike east of Gaza City and was taken to the nearby Shifa hospital.
Meanwhile, the Israeli military said that three rockets were fired into southern Israel from Gaza on Tuesday night.
The attack caused minor damage to a nearby house but no casualties were reported.
Rocket fire from Gaza into Israel has slowed considerably in recent months, with just two fired from the coastal territory since an April.
However in the recent moths, tensions rose again after a rocket-propelled grenade fired from Gaza struck an Israeli school bus, killing a teenager.
The attack angered Israel and the government responded by launching a series of air strikes that killed at least 19 Palestinians.
The strikes are the deadliest attack from Israel on Gaza since its devastating 22-day assault on the Strip in 2008-2009.