Istanbul suicide attack: 9 Germans among victims of bomb blast in Turkey's Sultanahmet Square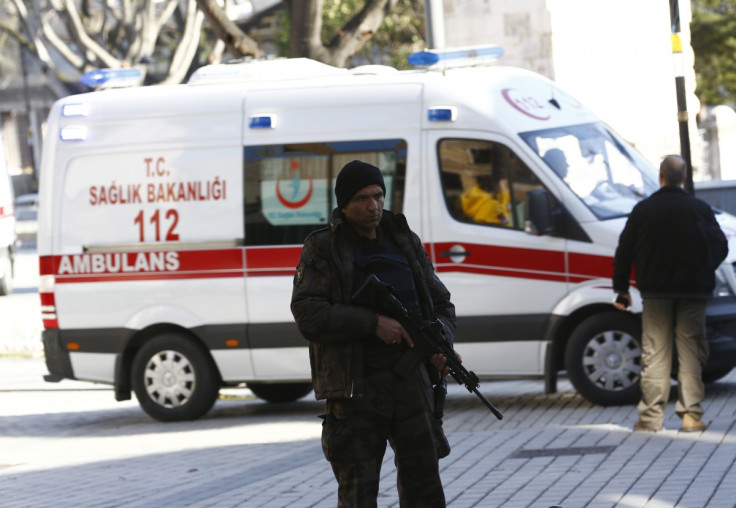 A Turkish official has said that nine of the victims of Tuesday's (12 January) suicide attack in Istanbul were German nationals. Authorities have said that 10 people were killed and 15 injured when a suicide bomber detonated explosives in the Sultanahmet district.
The official talked to the Associated Press anonymously as officials are not allowed to speak to the press without authorisation.
The explosion occurred in Sultanahmet Square, a major tourism location with the world famous Hagia Sophia and Blue Mosque. Turkish officials said that the perpetrator was a Syrian national born in 1988.
Turkish Prime Minister Ahmet Davutoglu has phoned German Chancellor Angela Merkel to inform her of the German nationals' deaths. It is known that a Norwegian citizen was injured, with the Norwegian foreign ministry confirming he was receiving treatment.
Germany has advised its citizens in Turkey to avoid crowded areas, with Denmark issuing similar advice.
© Copyright IBTimes 2023. All rights reserved.