Istanbul bombing: Turkey terror attack was 'work of Syrian suicide bomber' says President Erdogan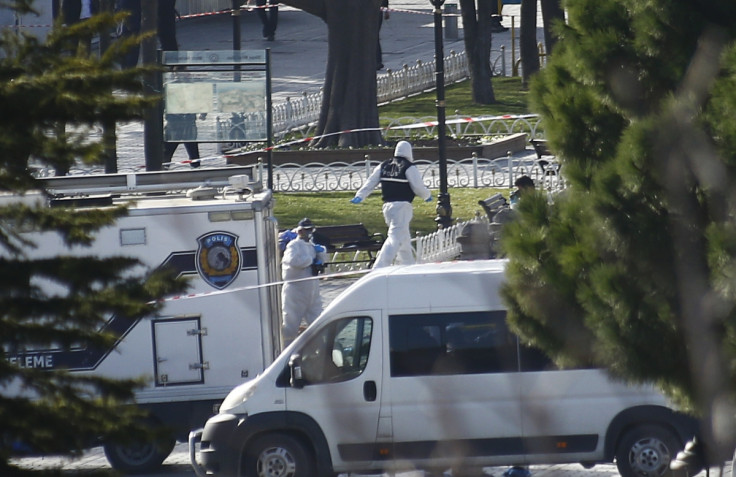 Turkish president Recep Tayyip Erdoğan has said a Syrian suicide bomber is believed to be behind the deadly explosion that has rocked central Istanbul. At least 10 people were killed and 15 wounded in the blast that hit Sultanahmet Square, a major tourist hotspot that is home to the world famous Hagia Sophia and the Blue Mosque.
In televised remarks, Erdogan said both Turks and foreigners were among the victims and backed early reports that a suicide bomber was to blame for the carnage. Earlier security officials told AFP they were investigating a suspected "terror link" to the incident.
"I condemn the terror incident in Istanbul assessed to be an attack by a suicide bomber with Syrian origin. Unfortunately we have 10 dead including foreigners and Turkish nationals.There are also 15 wounded."

Numerous tourists, including six Germans, one Norwegian and one Peruvian were among the injured, Turkey's Dogan news agency reported.
The explosion occurred around 10.20am local time near the famous Obelisk of Theodosius, close to Sultanahmet Tram station. Numerous police vehicles and ambulances were at the scene and the area has been cordoned off.
The incident comes amid heightened tensions between the government and Islamist and Kurdish militants. Both the Islamic State (Isis) group and the Kurdistan Workers Party (PKK) have claimed responsibility for recent attacks on Turkish soil.
© Copyright IBTimes 2023. All rights reserved.