Istanbul explosion: Germany warns citizens to avoid crowds as 'tourists among suicide blast victims'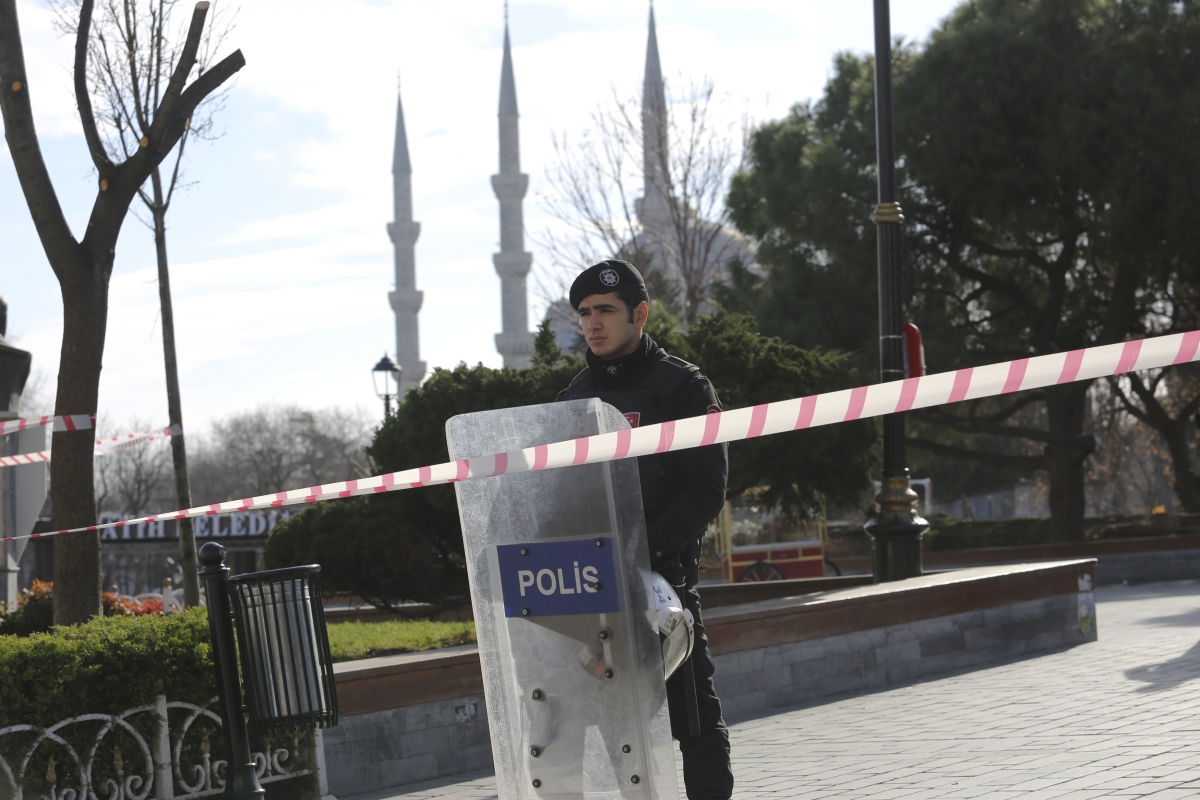 Germany has warned its nationals to avoid crowded places in Istanbul after German citizens were reported to be among the victims of a large explosion in the city. At least 10 people were killed and 15 wounded in the blast that rocked the central Sultanahmet square a major tourist hotspot that is home to the world famous Hagia Sophia and Blue Mosque.
The cause of the explosion was not immediately clear but state-run TRT television claimed it was likely triggered by a suicide bomber. Security officials told AFP they were investigating a suspected "terror link" to the incident.
In the immediate aftermaths of the blast, the German Federal Foreign Office advised all its nationals in the city to stay away from public places. "Travelers in Istanbul are strongly advised to avoid crowds in public places and tourist attractions for the time being," an online statement read.
Numerous tourists, including six Germans, one Norwegian and one Peruvian were among the injured, Turkey's Dogan news agency reported. The German Foreign Office could not immediately confirm the report.
A spokeswoman for the Norwegian Foreign Ministry told AP officials were working with their embassy in Ankara to verify the information. The Istanbul governor's office said the explosion killed at least 10 people and injured 15 others.
The UK Foreign & Commonwealth Office (FCO) also updated its travel advice to Turkey. "There has been an explosion in the Sultanahmet district of Istanbul; if you're in the affected area you should follow the instructions of the local security authorities," the update read.
The US embassy said it was monitoring the developing situation.
The explosion occurred around 10.20 am local time near the famous Obelisk of Theodosius close to the Sultanahmet Tram station. Numerous police vehicles and ambulances were at the scene and the area has been cordoned off.
Turkey's Radio and Television Supreme Council (RTUK) has reportedly ordered a temporary media ban on news coverage of the blast.
The incident comes amid heightened tensions between the government, Islamist and Kurdish militants. Both the Islamic State (Isis) group and the Kurdistan Workers Party (PKK) have claimed responsibility for recent attacks on Turkish soil.
© Copyright IBTimes 2023. All rights reserved.