Turkey: Istanbul snow storm causes travel chaos – and beautiful photos
Heavy snow has fallen in Istanbul and areas of northern and central Turkey, causing flight cancellations, road chaos and closure of schools. Turkish Airlines cancelled 265 flights in and out of Istanbul's main Ataturk airport and 37 at Sabiha Gokcen, the city's second airport.
Many of the cancelled flights were domestic, but routes to European and Middle Eastern airports, including Hamburg, Munich, Milan and Tehran, were also hit. The snow, which is expected to continue until 2 January, transformed the Old City into a winter wonderland.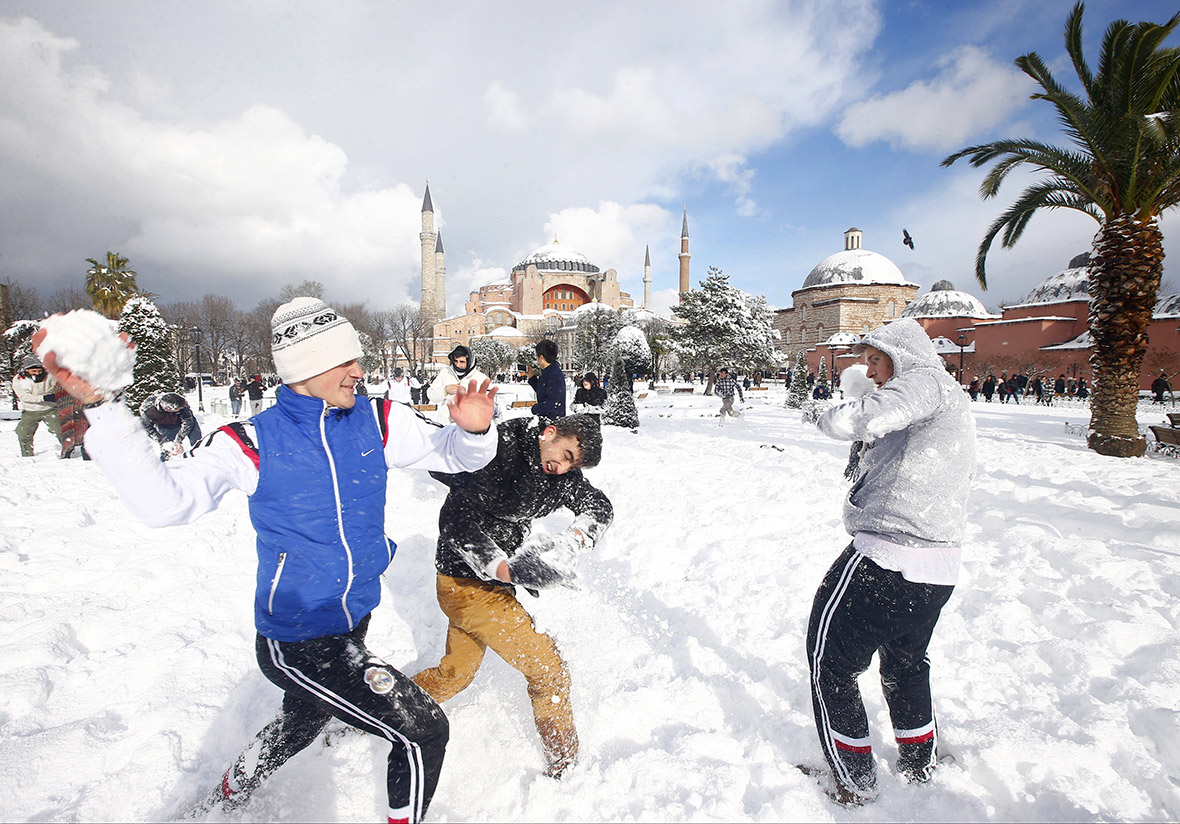 City authorities said they had more than 1,000 vehicles and heavy machinery ready to keep roads open, but warned residents against all but essential travel. Ferries across the Bosphorus Strait bisecting Europe's largest city were disrupted but the waterway, the only maritime outlet for Russian oil and other commodities from the Black Sea, remained open to shipping.