A suicide bomber killed 10 people, at least nine of them German tourists, in Istanbul's historic heart. The bomber was a 28-year-old Syrian national, Deputy Prime Minister Numan Kurtulmus said. Turkish Prime Minister Ahmet Davutoglu claimed the perpetrator was a member of Islamic State (Isis) and pledged to battle IS (Daesh) until it no longer "remains a threat" to Turkey or the world.
The blast occurred in the Sultanahmet district, Istanbul's main sightseeing area, home to the Topkapi Palace and the former Byzantine church of Hagia Sophia, now a museum. The explosion, which could be heard in districts of Istanbul several kilometres away, was at a park that is home to a landmark obelisk, near the historic Blue Mosque.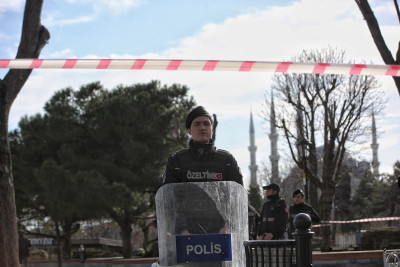 Several bodies lay on the ground in Sultanahmet square, also known as the Hippodrome of Constantinople, in the immediate aftermath. It was not densely packed at the time of the explosion, according to a police officer working there, but small groups of tourists had been wandering around. Tourist sites including the Hagia Sophia and nearby Basilica Cistern were closed on the governor's orders.
Norway's foreign ministry said one Norwegian man was injured and was being treated in hospital. The Dogan news agency said nine Germans and one Peruvian were also wounded.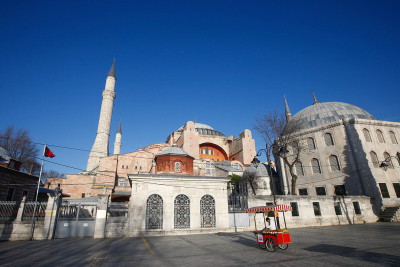 German Chancellor Angela Merkel decried the attack. "Today Istanbul was hit; Paris has been hit, Tunisia has been hit, Ankara has been hit before," she said. "International terrorism is once again showing its cruel and inhuman face today."
Germany and Denmark have warned their citizens to avoid crowds outside tourist attractions in Istanbul.
More Germans visit Turkey than any other nationality. More than 15% of all visitors to the country during the first nine months of 2015 were German. Tourism in Turkey has grown 200% in the past decade, according to the Turkish Investment Support and Promotion Agency.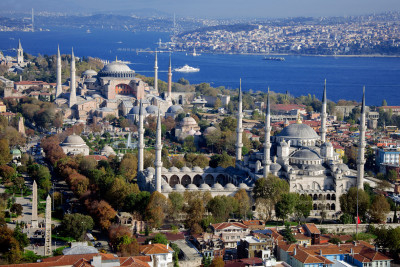 The attack raised fears of further damage to Turkey's vital tourism industry, already hit by a diplomatic row with Moscow, which has seen Russian tour operators cancel trips after the downing of a jet.
However, not everyone is worried about the effect on tourism. Kursat Yilmaz, who has operated tours for 25 years from an office near Sultanahmet square, said he had sold a package to a tourist from Colombia just an hour after the blast. "The reality is the world has grown accustomed to terrorism. It's unfortunate, and I wish it weren't true, but terrorism now happens everywhere: Paris, Germany, California and people are used to it," he said. "The agenda changes quickly in this age. If tourism is affected, it will be temporary. These things pass but the Hagia Sophia and the Sultanahmet mosque are eternal."