Sultanahmet Square is the centre of old Istanbul, attracting millions of visitors annually. It was previously the site of the vast Hippodrome of Constantinople, the centre of community life in the capital of the Byzantine Empire, where up to 100,000 spectators at a time would come to watch horse races and rivals gangs of sporting fans would clash.
The site fell into disrepair after the sack of the city by Crusaders in 1204, and after the conquest of the city by the Muslim Ottomans in 1453 was used for official ceremonies, such as the mass circumcision ceremonies for the sons of Sultan Ahmed III. Though never formally demolished, most of the ruins of the old hippodrome lie submerged.
The square is near some of the city's most famous landmarks, including sixth-century Hagia Sophia, transformed into a mosque under the Ottomans, the famous multi-domed Blue Mosque, and the lavish Topkapi Palace, imperial residence of the Ottoman sultans.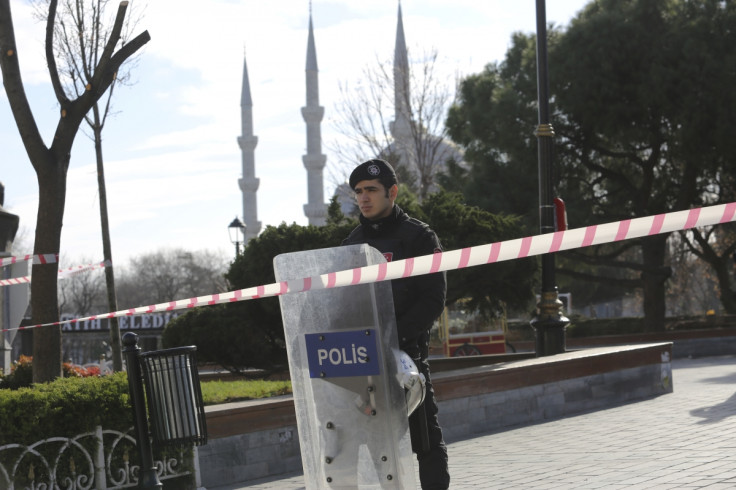 Shocking pictures show a large blast only metres from the Obelisk of Thutmose III, which was brought from Egypt by Byzantine emperor Theodosius the Great to adorn the old hippodrome.
Ten people are believed to have been killed in the attacks, with Germans and Norwegians reportedly among the injured.
Islamic State (Isis/Daesh) terror attacks in 2015 targeted protesters in southern Turkey and in capital Ankara, and January 2015 a police officer was killed in a suicide bombing in the square. But there are already fears a strike on foreigners in the heart of the city's historical core could impact the country's lucrative tourist trade.