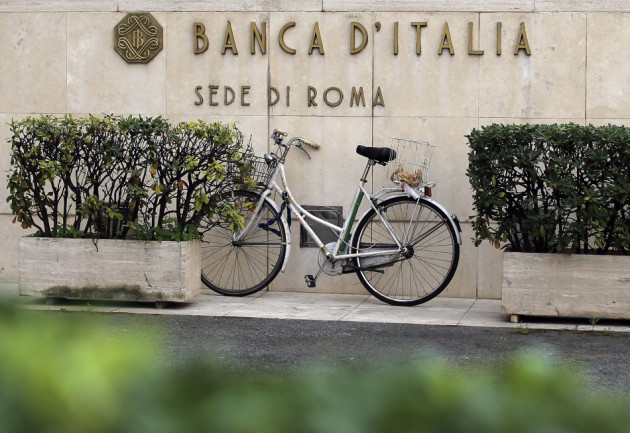 Workers in Italian banks walked out for the first time in 13 years in protest against massive job cuts at three of Italy's major lenders and worsening employment rights.
The banking unions announced their intention to strike on the 28 October in a major press conference which was prompted by a steady worsening of pay and conditions. Workers walked out on 31 October.
A watershed moment came when lenders group ABI annulled the national bank workers' contract in September, more than nine months before it expires in mid-2014, sending a message it wanted substantial cost cuts in the next agreement.
This came on top of major Italian banks including Banca Monte dei Paschi di Siena, IntesaSanpaolo and UBI Banca that have announced cuts so far of 19,000 workers and mergers or closures of 3,000 branches by 2015.
Italian Bank Cuts
These cuts will not change the fundamentals of Italy's banking industry which remains far too large and bloated to be profitable.
The cuts represent just 10% of branches being closed and a 6% cut in headcount, based on employment levels from the end of 2011.
These are modest cuts in a sector that offers comparably little return for investors that put money into other parts of Europe's more lucrative banking system.
Even with current plans, Italy's banking sector hardly offered a return on equity throughout 2012.
Compared to the first six months of return at the top 30 European banks in 2013, Italian banks performed dismally due to their operating costs being far too high.
In the days before the strike, the Bank of Italy's governor Ignazio Visco weighed in and said reform at Italian banks was a matter of urgency.
"In order to regain profitability in the short-term, banks must decisively act on costs, including labour costs that currently represent more than half of overall costs," he said.
"The traditional retail network must be rethought, with a focus on the offering of more complex products."
Bank Reform In Europe
The malaise Italian banks are in is a theme that has been repeated in other troubled banking sectors around the continent.
It has been given intense attention by policymakers at a pan-European level.
The European Central Bank (ECB) and European Banking Authority have been at the forefront of finding ways to mend the single currency area's fragile banking system.
They have been designing a stress test exercise known as the asset quality review and its first phase will take place in the first half of 2014.
It is of real importance the ECB's gets the process and framework of bank supervision correct: further flaws could undermine confidence in the sustainability of the single currency.
The ECB will supervise roughly 130 eurozone banks directly from November 2014.