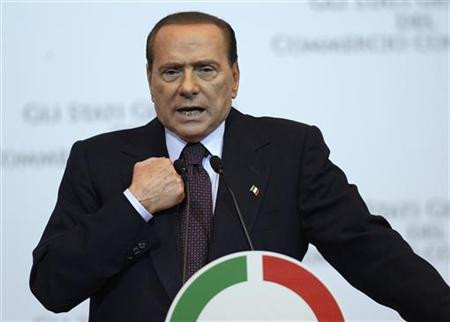 Italy's three-time prime minister and media tycoon Silvio Berlusconi will run for office once again in next year's general election, according to the chairman of his party.
Angelino Alfano, the current leader of the People of Freedom Party (PDL), suggested that the 75-year-old magnate will soon accept a plea from many Italians, imploring him to challenge for re-election.
It is thought that Berlusconi's decision has been based on a string of recent opinion polls, which showed that the PDL could claim up to 30 percent of the vote in the 2013 election with him as its figurehead.
Despite pending corruption trials, repeated international gaffes and the 'bunga bunga' sex scandals which marred his domestic and international reputation, the billionaire still enjoys support from female MPs in his party.
Daniela Santanche, a PDL veteran and recent cabinet minister, was quoted in the Daily Telegraph as saying: "We have no-one better than Berlusconi. For months I've been saying that he is our best candidate."
In support of his re-election drive, Berlusconi is reportedly planning to change the name of his party and build a team of young activists to meet the challenge. Instead of holidaying in Sardinia this year, he will hone his 40-strong team to embark on a new political adventure.
Meanwhile, Italian premier Mario Monti has ruled out running for office when his term ends in 2013. However, he said he would remain active as senator for life.