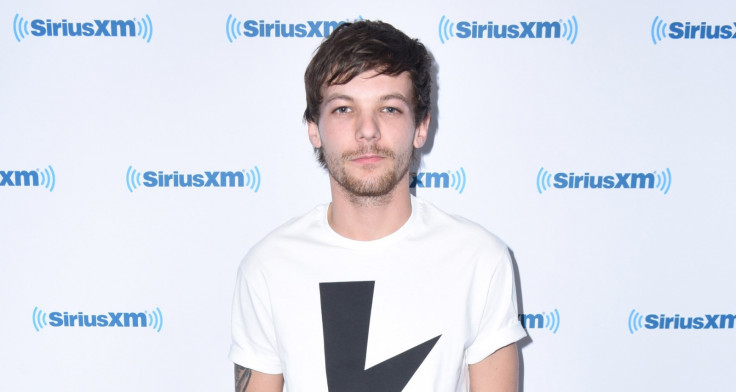 More than three weeks after his arrest at LAX, Louis Tomlinson will find out whether he faces prosecution over the airport scuffle. The One Direction singer is expected to appear at LAX courthouse court later today (29 March) where he will learn his fate.
The father-of-one was released on £16,000 ($19,000) bail after a scuffle at the airport saw he and girlfriend Eleanor Calder get into a physical altercation with paparazzi and two female fans.
The drama kicked off after he got into a row with a photographer trying to get pictures of the recently reunited couple at baggage reclaim. He wrestled Karl Larssen to the floor before running to the aid of Calder who also got in a scuffle with a female fan who had been trying to film the incident on their phone.
The 25-year-old singer was held under citizen's arrest and the alleged offence was classed as a misdemeanour.
The female fan at the centre of the brawl later claimed he had punched her in the face telling the Sun: "He socked me. He's going to go to jail."
At the time Tomlinson's lawyer, Martin Singer, also said that his client had been provoked by the paparazzi. He said: "This is not the first or last time that a paparazzi has created an altercation with a celebrity. While the altercation was going on with the paparazzi, three other individuals were attacking his girlfriend during this incident and he came to her defence."
In the wake of the incident stars including Piers Morgan, Mel C and Perrie Edwards have come to Tomlinson's defence. Edwards, who was once engaged to his former bandmate Zayn Malik said, that it was clear he was only trying to protect his girlfriend.
A spokesperson for the court said: "The matter is still under review by our office. If no decision is made by (Wednesday), a new court date will be scheduled."
Under Californian law, the penalties for misdemeanour "simple" battery in most cases include a fine of up to $2,000 and/or up to six months in county jail.