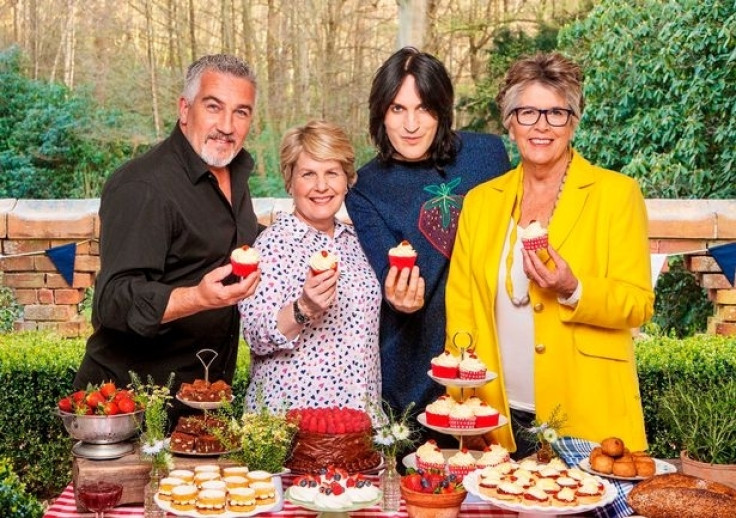 The Great British Bake Off returned last night with familiar face Paul Hollywood, 12 new bakers and 30 gruelling challenges to get through.
Oldest amateur baker Flo, 71, impressed the judges with her incredible watermelon illusion cake, while 34-year-old marketing man Steve from Hertfordshire became an unlikely frontrunner with his consistent immaculate bakes throughout the episode, including his incredible chocolate cake in the shape of a sandwich.
And though viewers were impressed with newcomer – and Mary Berry's replacement – Prue Leith, they didn't warm to new hosts Sandi Toksvig and Noel Fielding quite as much, with many taking to Twitter to yearn for Mel Giedroyc and Sue Perkins.
One viewer said: "Mel and Sue were like the fun aunties that make family gatherings more entertaining, I miss them so much #gbbo".
As someone else wrote: "1 minute in and I feel like I'm cheating on Mary, Mel and Sue. #GBBO2017".
Another tweeted: "Mary, Mel and Sue WERE the bake off. I'm disappointed in many people for watching it".
Others complained about the 17 minutes of ad breaks amid the baking wonders, which were never an issue when it was aired on the BBC.
Someone else said: "Apart from no Mary, Mel and Sue and ad breaks, it's the exact same and I love it still with all my heart and soul and I will KILL for it."
A few funny memes about Mel and Sue:
When the BBC first announced that it had lost the baking show to Channel 4, there was a big hoo-ha amongst fans, TV writers and baking enthusiasts due to the fact that the show would be corrupted and interrupted by ads.
And the first episode didn't exactly ease the public in with the lengthy breaks, though most of the show took the same format as past series, with many people claiming they "preferred" her to Berry thanks to her vivacious personality – cheekily telling 19-year-old contestant Liam that she'd love to come round to his for breakfast, which prompted a few giggles.
Bake Off continues next Wednesday at 8pm on Channel 4.