Originally planned for an October release, Apple has delayed iTunes 11 and its new features and facelift until the end of November.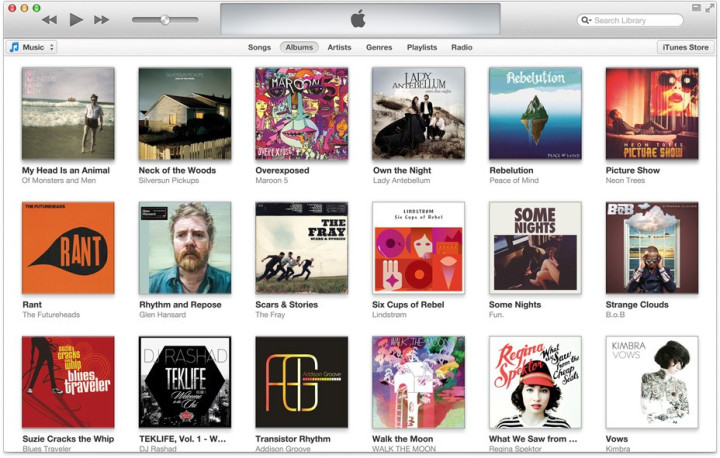 First shown off at a press event last month, the media player was expected to arrive this week, at around the same time as the new iPad mini and fourth generation iPad, but now Apple claims it needs more time to work on it.
"The new iTunes is taking longer than expected and we wanted to take a little extra time to get it right, Apple said. "We look forward to releasing this new version of iTunes with its dramatically simpler and cleaner interface and seamless integration with iCloud before the end of November."
Apple will be keen to not make the same mistakes it made with iOS 6 and its Maps application, which arrived seemingly unfinished and earned a lot of negative press; another reason for the delay could be the recent management changes that will see senior VP of iOS software Scott Forstall leave the company at the end of 2012.
The delay is reminiscent of iTunes Match last year, which was announced in June and was promised by the end of October, but didn't arrive until three weeks later.
With all iOS devices now able to be set up and synced without ever seeing iTunes, the desktop applications has taken a backseat recently, but with increased competition from the likes of Spotify, Apple will be keen to promote the new iTunes 11 as a major upgrade worth using - and, as such, the company will want to get it right, even if delays are the only way.
When it does finally arrive, iTunes 11 will feature a redesign that borrows much from the iOS music player on the iPad, along with easier ways to create playlists, improved integration with iCloud, a completely redesigned mini-player and a new "up next" feature that helps you to quickly cue up the tracks you want to listen to.
The last major update - iTunes 10 - arrived in September 2010 and introduced the social networking Ping feature, but this proved to be unsuccessful and was quietly dropped earlier this year.
Apple now has more than 435 million iTunes accounts attached to credit or debit cards and the catalogue now includes 26 million songs responsible for more than 20 billion purchases in the last nine year.