J Sainsbury share price down on FTSE 100 as profit taking hits "impressive" H1 results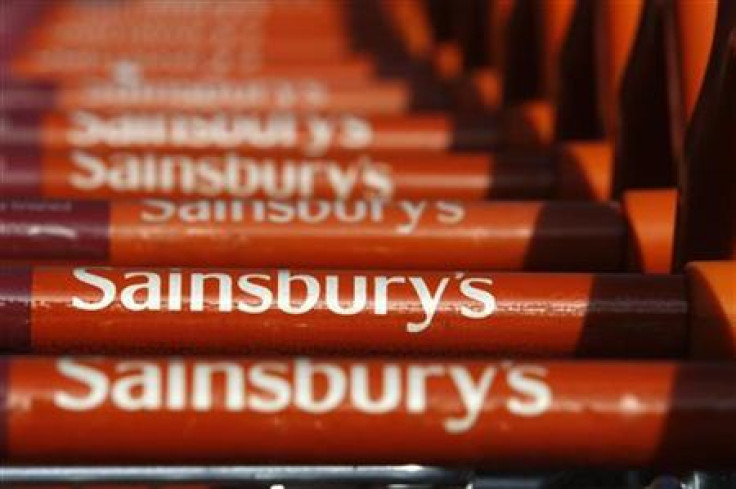 Shares in J Sainsbury were down on the FTSE 100 in morning trading after the supermarket giant reported an "impressive" rise in sales and profit in the half year ended 2 October.
Total sales including fuel and VAT were up seven per cent to £11.9 billion, while excluding fuel sales increased 4.8 per cent. On a like for like basis sales including VAT but excluding fuel rose two per cent.
Sainsbury's said that its pre-tax profit increased 36.3 per cent to £466 million from the same period last year. However on an underlying basis pre-tax profits were up 8.1 per cent to £332 million.
The group added that it would be raising its interim dividend by 7.5 per cent to 4.3 pence per share.
During the half year period Sainsbury's said it had created over 2,000 new jobs through store investment and had increased its market share. In addition weekly transactions were reported as rising by a million from last year to 20 million.
The group said that it had opened 540,000 square feet of gross space during the period and had opened its first 100,000 square foot store. The group also made £254 million out of the sale of property and leasebacks.
Justin King, Chief Executive of J Sainsbury, said, "As we enter the second half, we expect the economic environment to remain challenging. We remain confident that our universal customer appeal, combined with our strong space growth momentum, means we are in a good position to perform well in this environment."
Richard Hunter, Head of UK Equities at Hargreaves Lansdown Stockbrokers, commented, "These numbers have highlighted the fact that Sainsbury has positioned itself well as the age of austerity begins to take hold.
"The 8% growth in profit is impressive and broadly in line with estimates. The contribution of non-food items has started to gain real traction, whilst the convenience store format is also boosting sales. In addition, its high profile advertising campaign keeps Sainsbury in the minds of increasingly cost conscious consumers, whilst the dividend policy remains both supportive and progressive. Set against this, the company remains in the midst of a fiercely competitive marketplace. Sainsbury also lacks the geographical diversity of some of its rivals and, from an investment perspective, the overhang of the Qatar stake is a constant weight on the shares, despite some vague recent speculation to the contrary.
"The Sainsbury investment case remains a difficult one to call. The shares have had a good run of late, rising 21% over the last six months, during which period the wider FTSE100 has gained 9%. As such, the shares are susceptible to profit taking as is currently being seen, with the market consensus equally undecided and weighing in as a weak hold."
By 09:30 shares in J Sainsbury were down 2.23 per cent on the FTSE 100 to 368.80 pence per share.
© Copyright IBTimes 2023. All rights reserved.